Discussion Starter
•
#1
•
hey folks,
just wanted to say hi and post some pics/info on my ride
was recently going to sell but i'm thinking of upgrading to a SR20DE within the year now as i love the car and well, i want some more power!
lets start off with bone stock straight from Kenora to Winnipeg
i wasn't sure what i was going to do with performance mods yet so i got into doing some fix ups with plenty of trips to the junker looking for replacement parts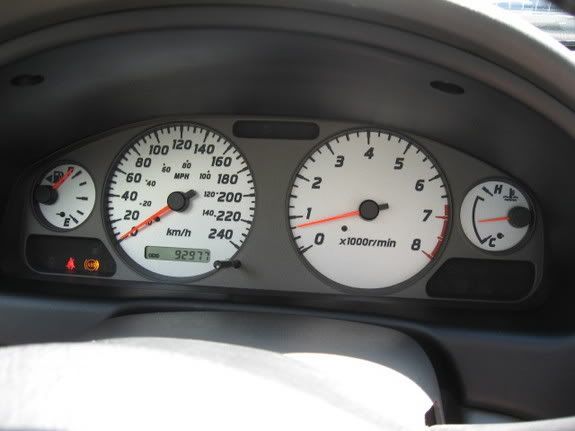 then the cosmetic fun stuff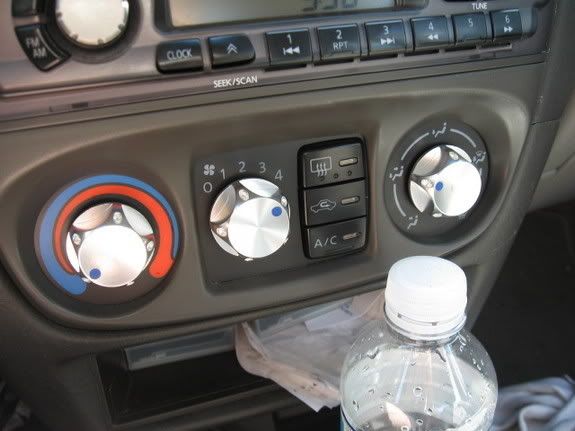 the LED obsession begins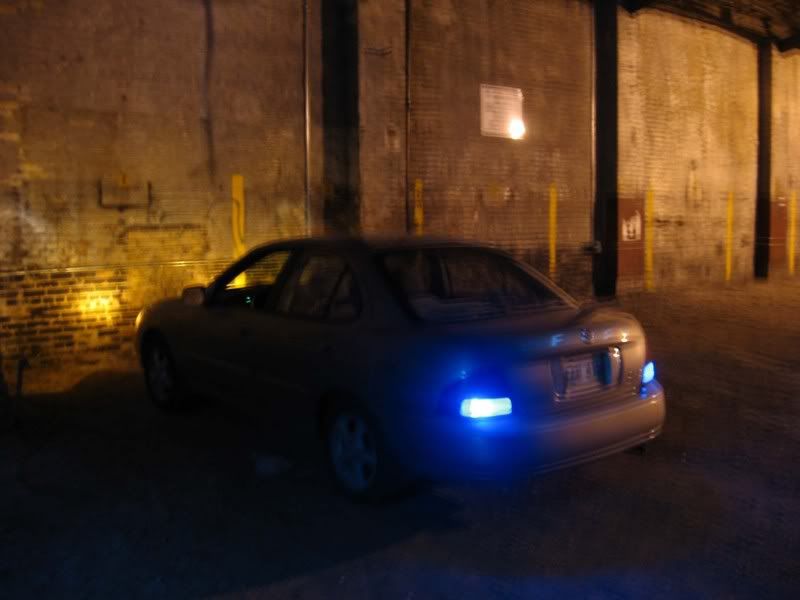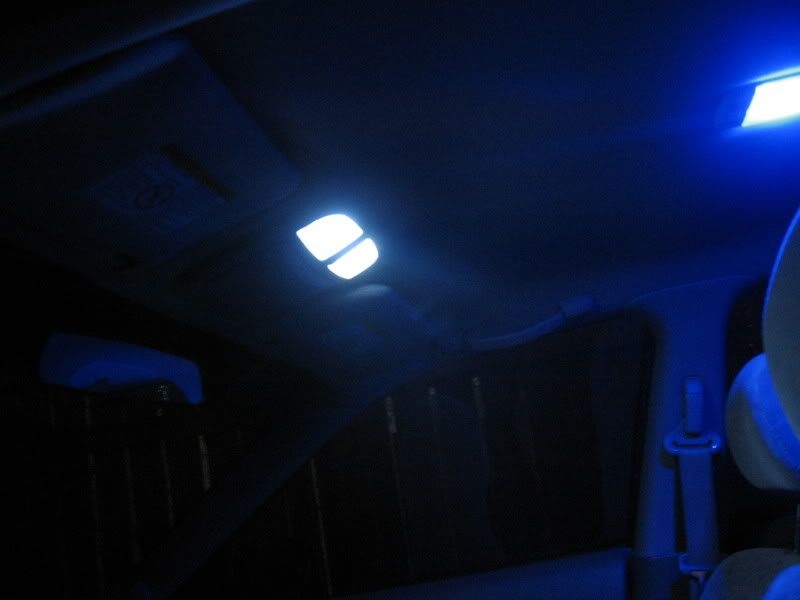 then some more exterior goodies after some goof backed into my rear 1/4 panel, man the body shop did a great job and a grille to boot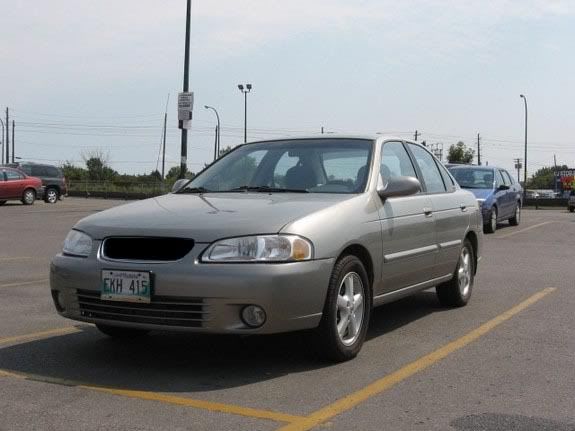 then the se-r clear corner headlights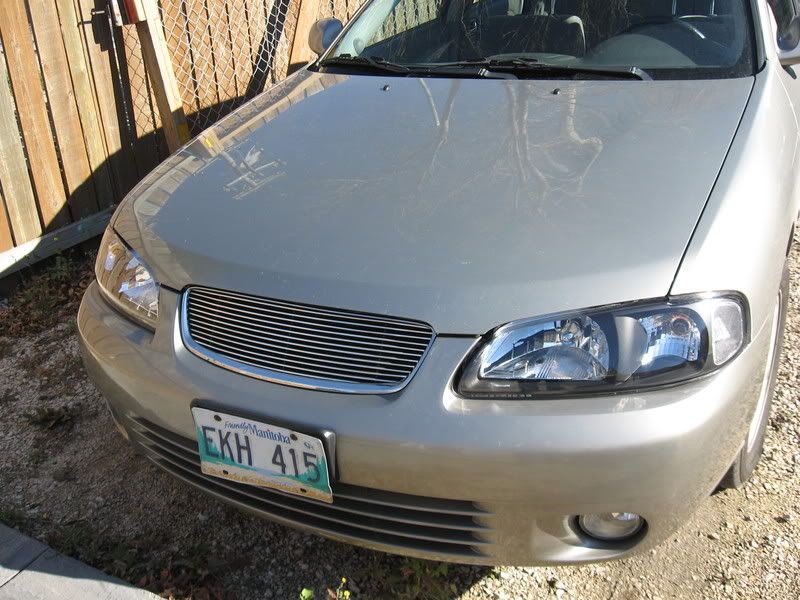 mmm winter time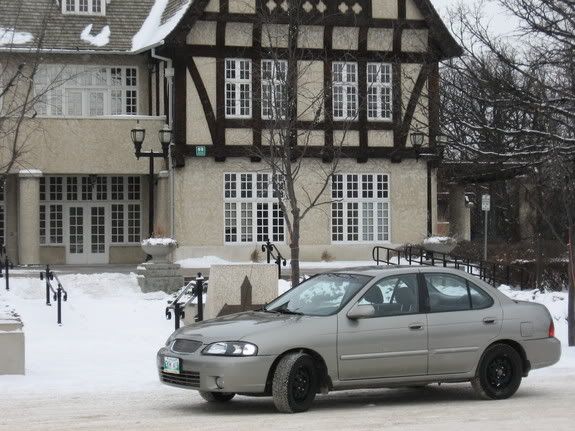 cheapest mod ever and i don't get wacked when i clear the snow off the windsheild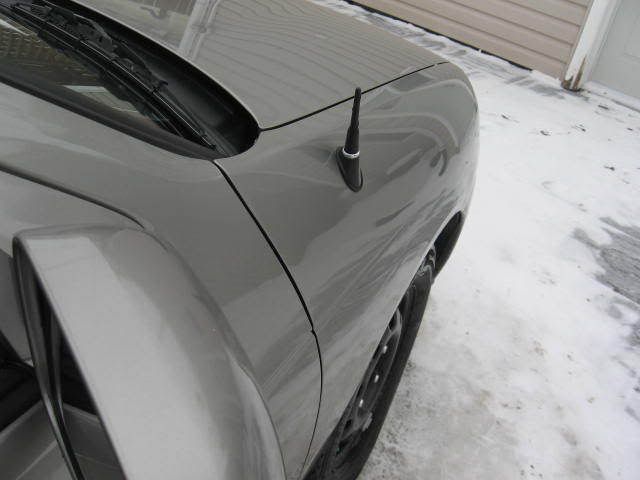 then this, i was going to an Andy Warhol exhibit when i slide around a corner and into a snow bank, luckily it covered the metal railing underneath and only the lower grille was damaged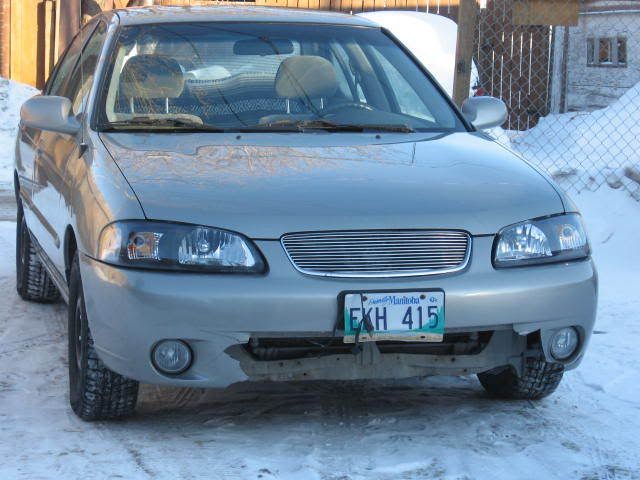 with spring arrives the new bumper and a lip.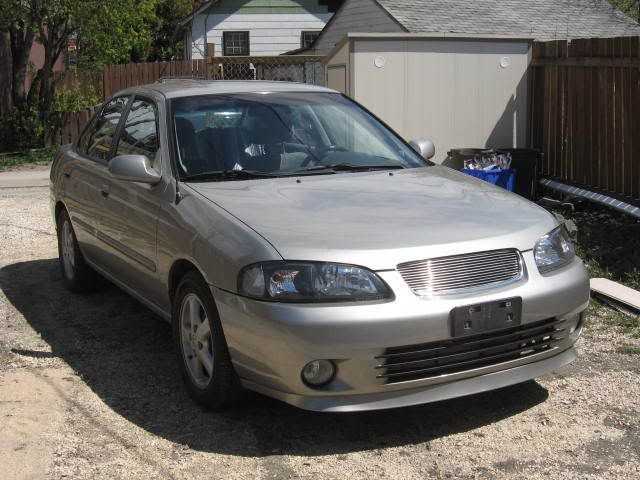 a little grille change up
and today was a big one, suspension & strut bar, man were the old suspension kit dirteeeeeeeeeeeee.i think soon i'll clean up the engine bay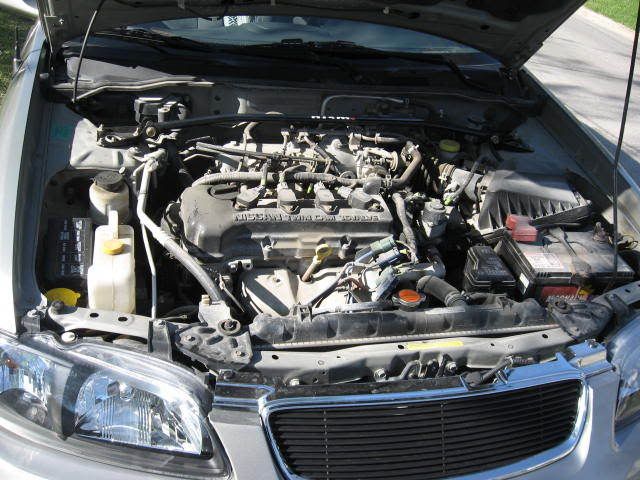 after alot of simple green
hopefully i'll be able to get some wheels before years end if not no biggy but i still have my cai and fsb & rsb to put on, might try end of june but since i'm working on my house its hard to give time to that to.
did the brakes up today.
the goods.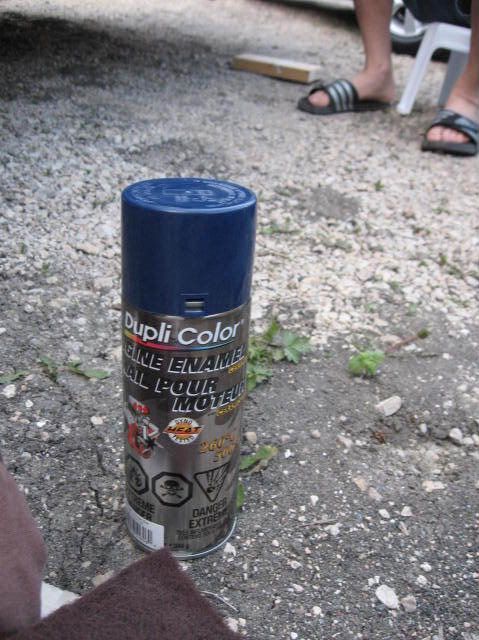 front and rear for cleaning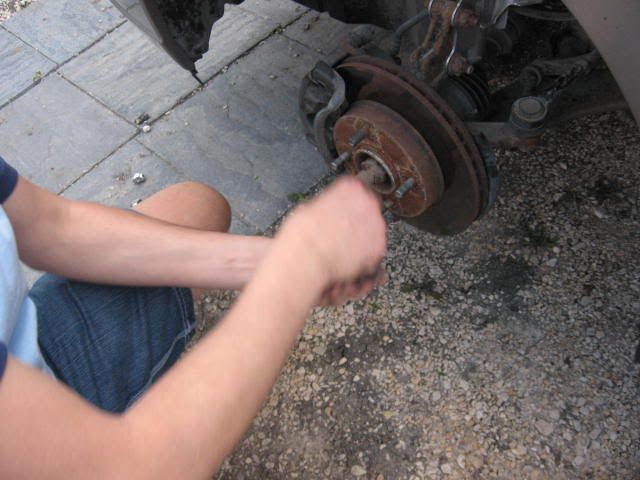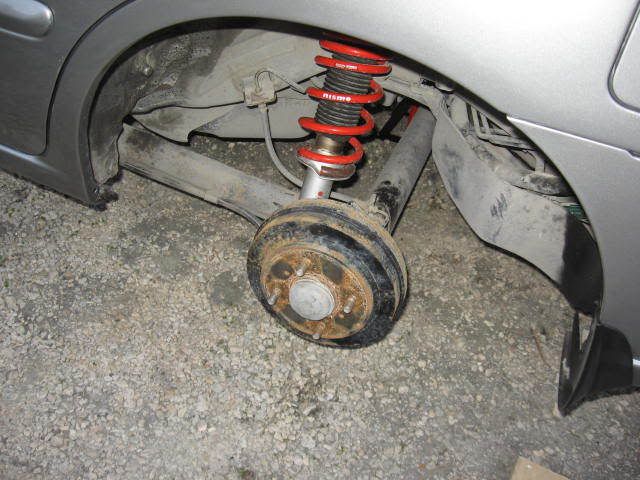 paint front and rear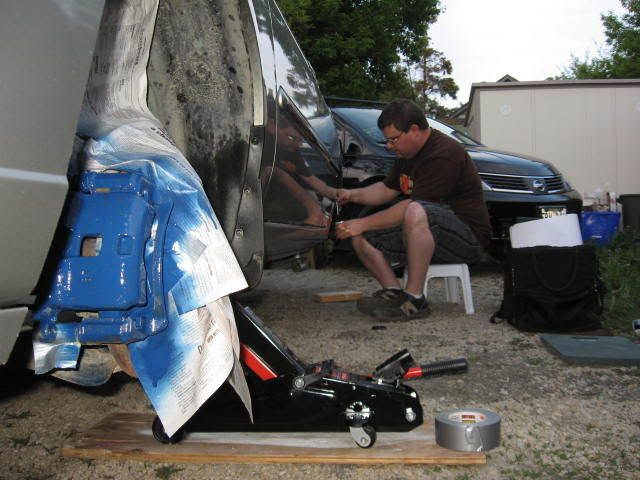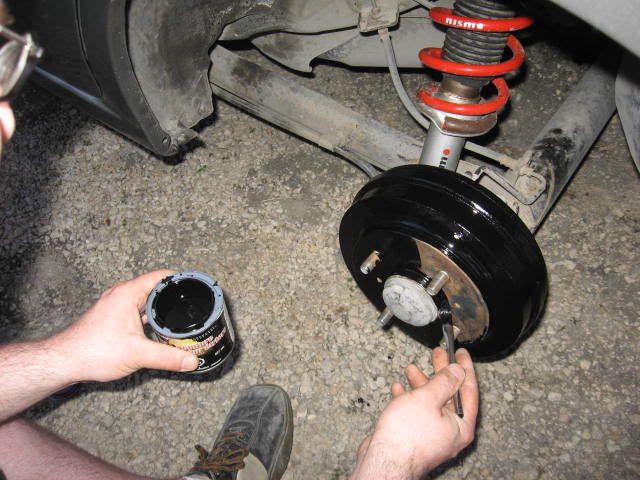 all done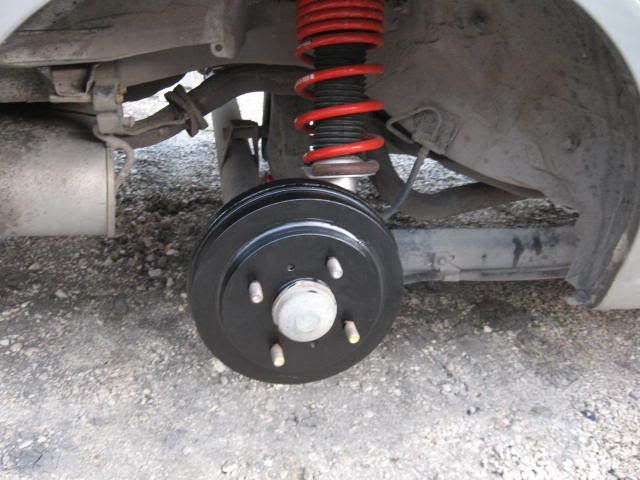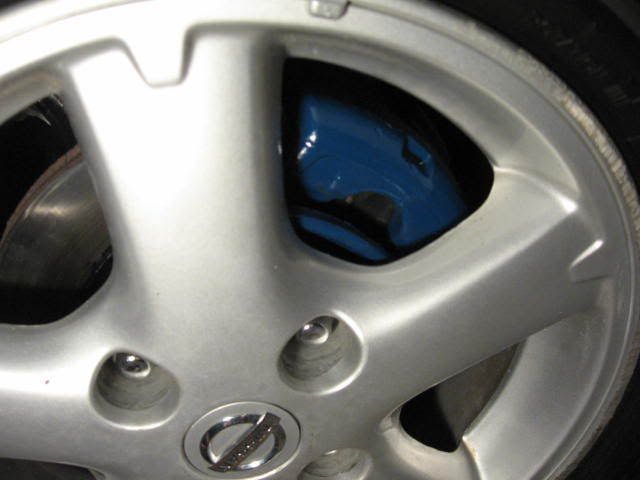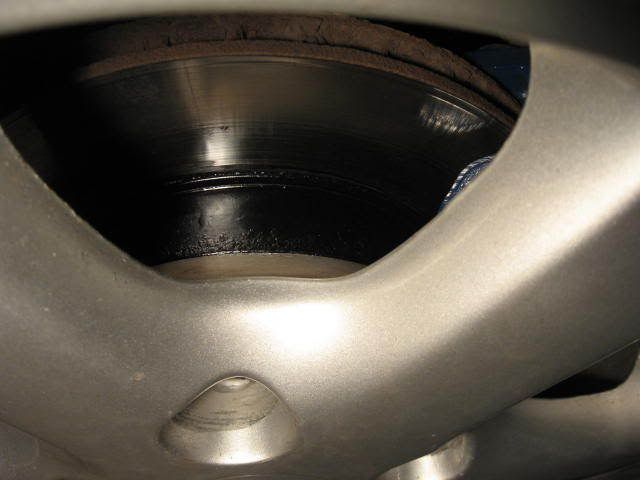 finally the CAI, well CAI turned SRI and mounts got added since it took so freakin' long.
i had to do some make shift work as the MAF adapater i got was way to big, so dremel the MAF and booted it up with a short pipe straight to the filter, i didn't hook up the O2 Sensor as it won't extend that far but mayeb later in the year i'll drill a hole in the tube and extend that wiring.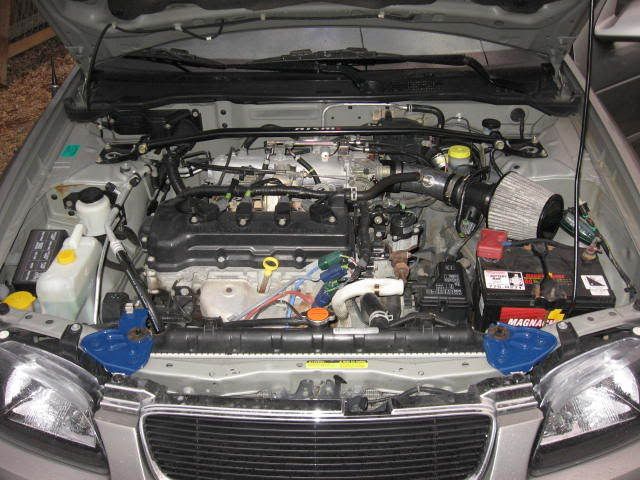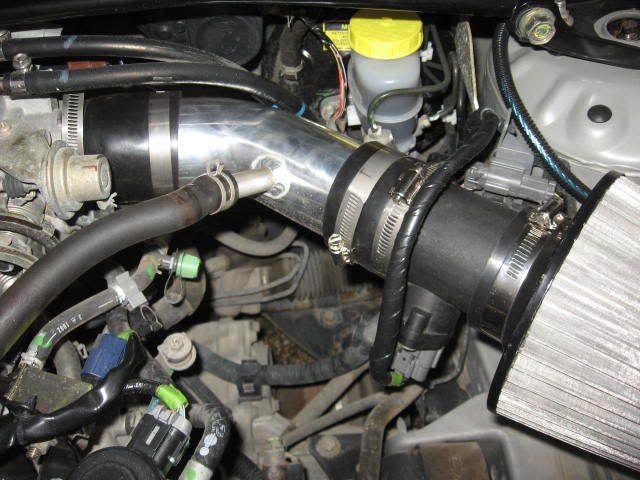 so its chilly outside (+3 actually) and i figured i'd do some shots today
finally got the rev lights working again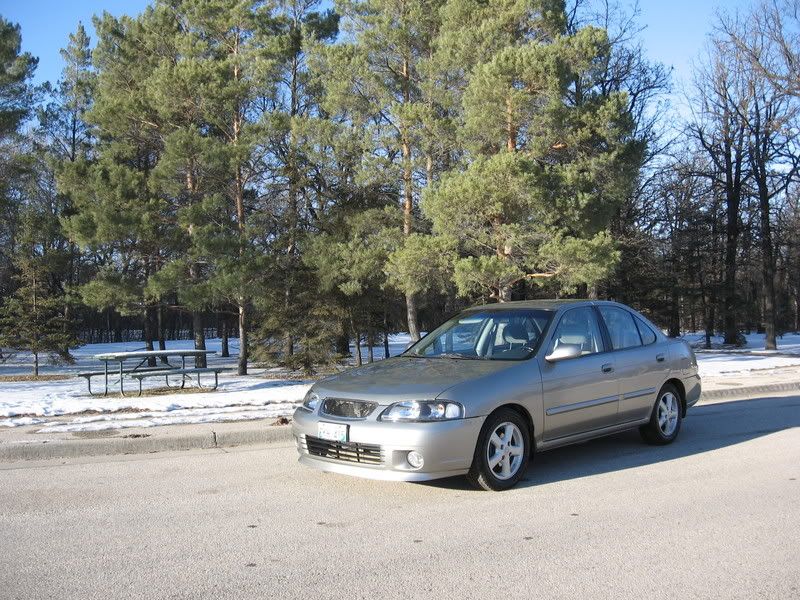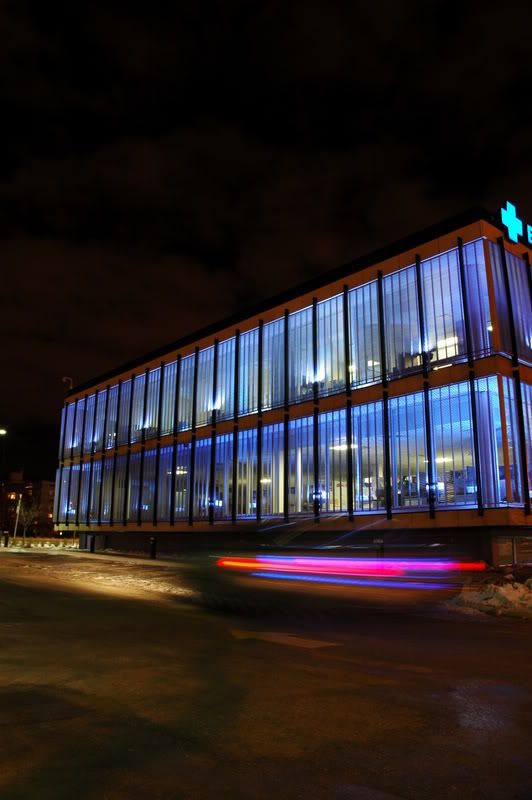 and i'm working on some window switch lights to, prob be done in spring though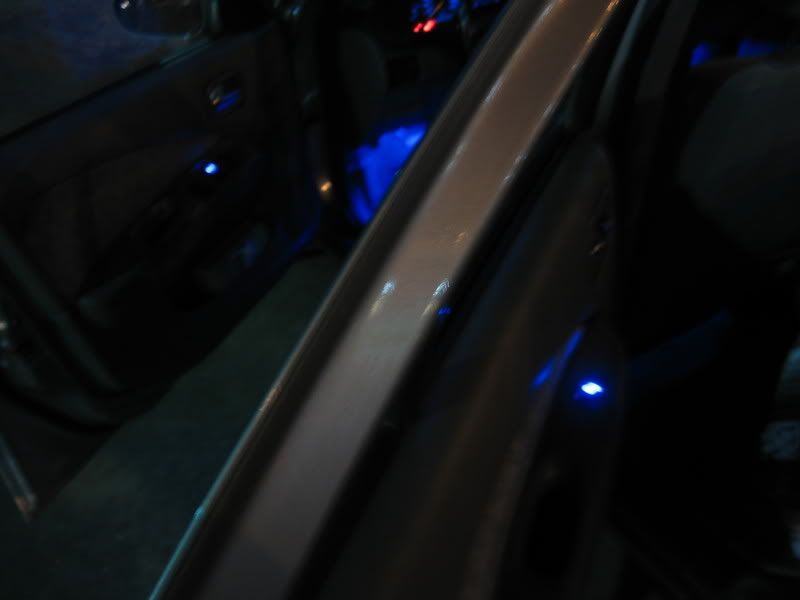 so first off you'll need some window switches from a 02-06 altima (coudl also be maxima to i just stubbled across these one day at the junker)
you can see ours on the left (non transparent switch and the right transparent switch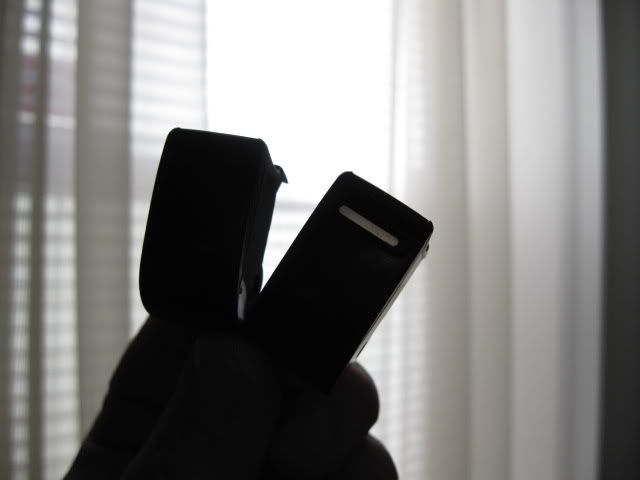 take yer switch out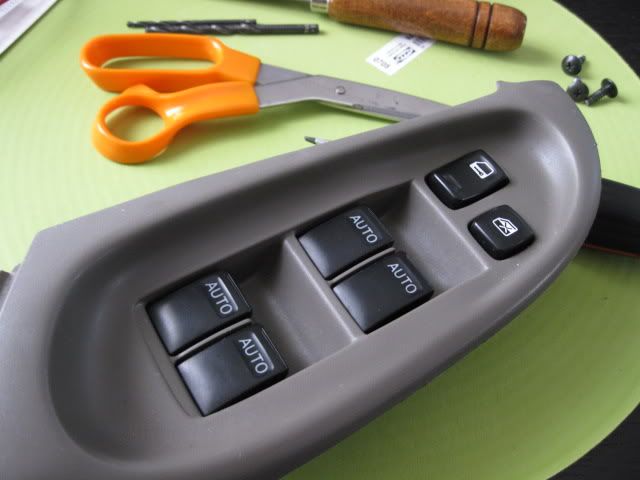 unscrew the 3 aroudn the whote cap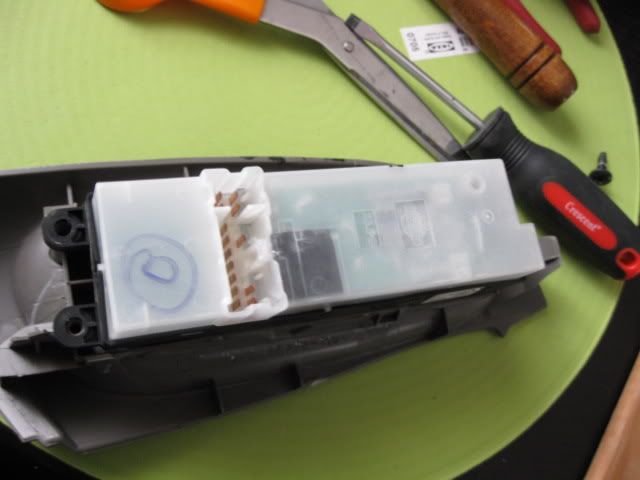 pop the top off the white cap, firstly take the window lock button off carefuly otherwise it won't release from the bottom portion of the unit
pop your switches off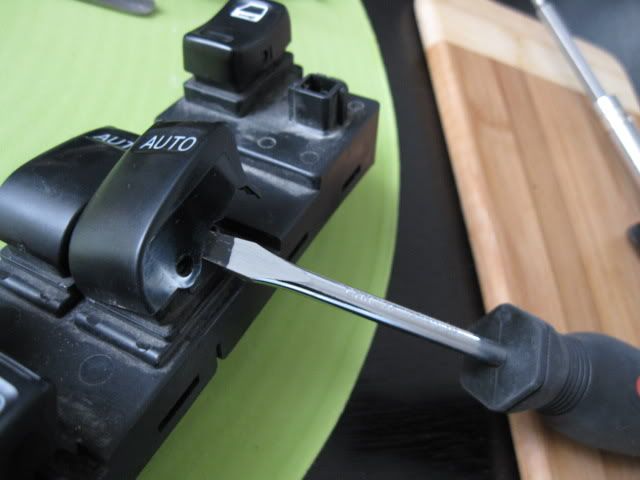 now get your altima switch out, and gently shave the plastic nubs down on the back and middle pieces, this is so you can still go up and down without the switch sticking, trial and error just don't shave off alot at first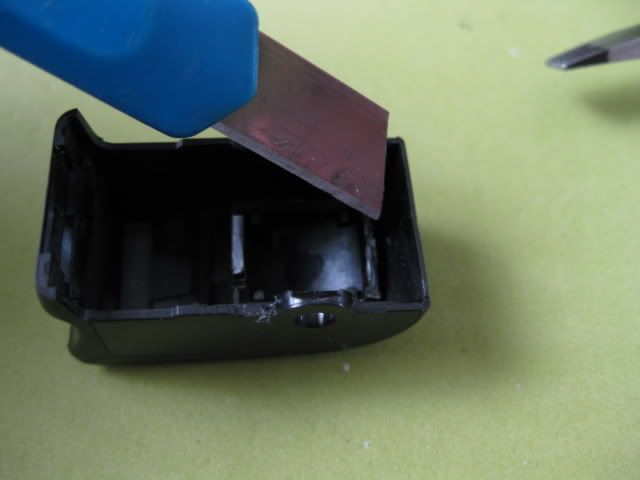 drill holes in the base front of each switch area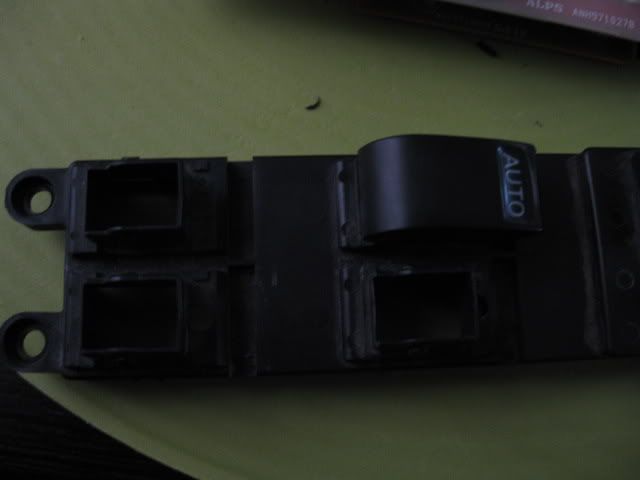 fit for leds
wire your leds up, i wried all 3 up in series to the master auto button light that is already attached to the board
so now the lights will all come on when you turn the lights on to your car
for the pass and back seat lights i wired them to a power source (cig lighter) so they are always on but you could do that and put a switch somewhere so you can turn them on off on your own
pass & back switch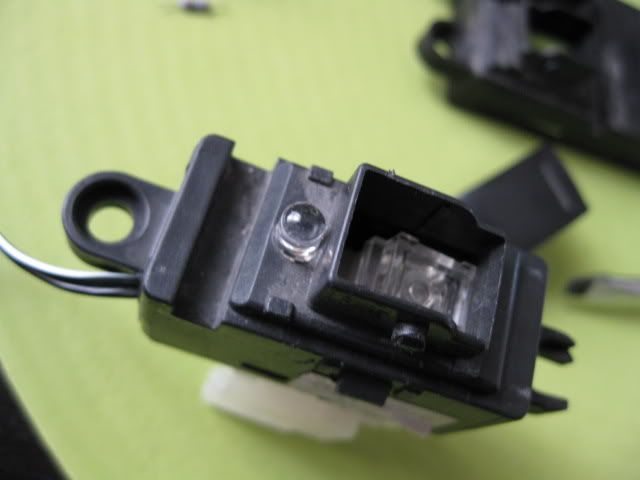 now my leds were freakin' bright so i used 2 1.5k ohm resistors on the wires (this is what i had in the house), depends what you want to for brightness)
put it all back together