Discussion Starter
•
#1
•
It has 275573 miles on the body and the motor. Asking $1650.00. Just don't low ball me. I'm open to offers!!!! NOT PARTING OUT!!!!! Also……my B14 that is in a pic or two is not for sale!!!!! If you ask I won't reply.
I bought the car 12-4-10. It's a rust free southern car I pulled it home from the Birmingham Al area and it was bought by the guy before me from South Carolina. He drove it daily. Then it sat and I bought it. I bought it as a project and to keep myself busy after a divorce and now it sits more than I drive it. It is a drivable car and stays in my shop or under the carport. Drives smooth. I have the original transmission that has 5th gear pop out that will come with the car. The one on the car now was bought at a pull apart from the last owner and it was rebuilt at a shop in Auburn Al.
At some point it was hit behind the driver side door under the side back window. It has 93/94 seats and front door panels but the rear quarter panels are 91/92. All electrics work. Car leaks some oil!
Car is shown without the wheels center caps but I have them!
I wouldn't say that there is anything bad about the car. Just things I haven't fixed/replaced yet. So, here is that list.
-Rear main seal
-A leak in the front and rear windows
-A broken header stud in the block on the passenger side. Left of motor.
The good list:
-Distributor replaced. Bought a used one and replaced with new o-rings
- Transmission switches
-Dash
-Re-did the headliner
-Replaced the pitted intake cam with a newer high port one.
-Grant GT steering wheel last November. The OE one will come with the car.
-Original transmission will come with the car.
-Newer oil pan
-Replaced with new OE cap, rotor, wires and NGK plugs
-Front main seal and newer crank pully.
-Used/broken in prothane mounts. The OE's were shot.
-Battery, 2 years old.
-Oil pressure switch.
-HKS catback painted with VHT. OE system comes with the car.
PM me for any other questions. I may have forgotten something.
See Pics!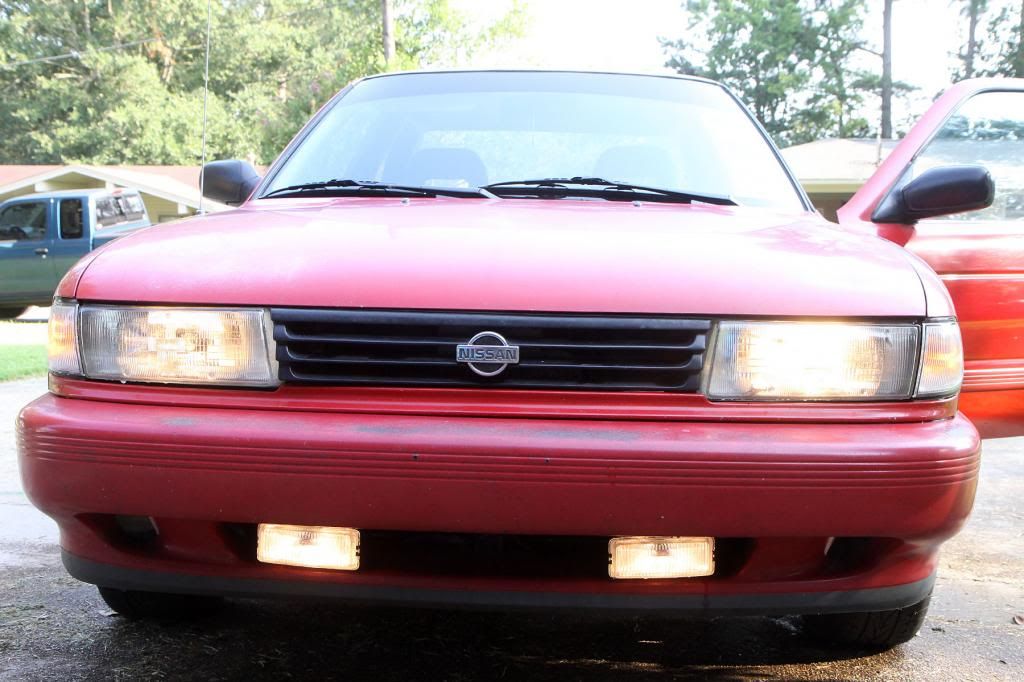 small crack