Well ladies and gents I have been thinking about doing this for a while and I have come to the conclusion its about time I sold my car. I have been through enough turbo setups, I have been through ve setups, I have basically put any type of motor or setup in this car and loved every second of it. The car came from Maryland where Naghbee had it before me, he bought it for $92 and 3 tacos haha. The car had the rust taken out of it and replaced with new sheet metal by him and was also painted. Enough of the background stuff here is the current setup:
Engine:
Bone stock ve (650 miles on the swap I have the odometer reading it currently)
Calum Basic bambi tuned :bigthumbup:
Ebay header
3" exhaust
Msd for vvl switch
Engine bay is black
Semi wire tuck (no fuse boxes anywhere in the engine bay)
Averaging over 20miles to the gallon
Interior:
Mint interior with clean dash(some small cracks but nothing major at all)
No heat/Air conditioning (I have hoodies you can use for heat)
Alpine HU
ED 8" subs mounted in rear deck with alpine amp mounted there
Polk audio door speakers
Battery in the trunk with kill switch on the outside of the car (for the track)
Trunk has spray on bedliner
All sound deadning is removed from the whole car
Exterior:
I'm not going to lie the exterior needs some work but doesnt every sentra
The front bumper is hacked up from the turbo days
There was sunny kit on the car from the previous owner so the paint on the bumpers and sideskirts doesnt match perfectly ( i have the paint that was used on the rest of the car so you can have that)
Of course some dents and dings but nothing too crazy that you go omg wtf happened there
Mostly rust free ( there is some very minimal in the usual spots I will point them out for you)
Sunroof works mint
15" rims with falken ziex tires (need new tires soon)
Suspension:
Kyb AGX's all the way around
Road mangnets
Energy Suspension bushing kit
New driver side control arm can still see the nissan sticker.
Arp extended wheel studs all the way around
Nx front brakes
Miles read 165xxx (will change as I still drive the car occasionaly)
Thats about all I can think of right now, I'm sure I will come up with some other things as I go over the car
$3,000 obo as it sits right now
When i got it: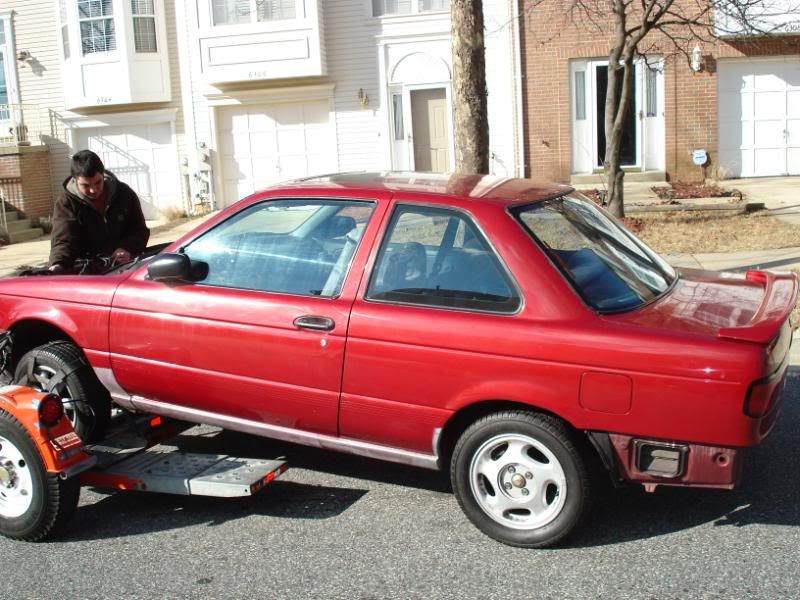 I will throw in the ex gf for free: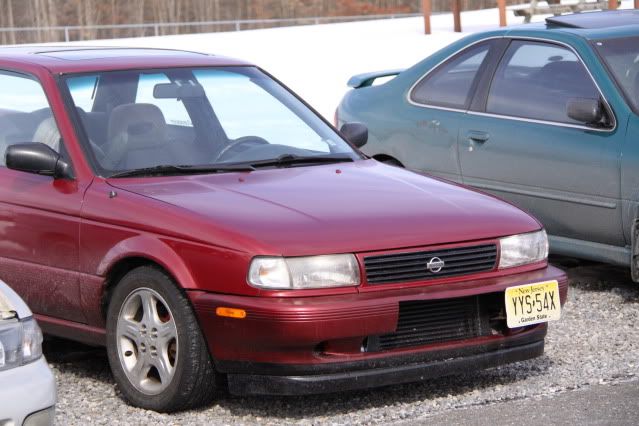 I will have more pictures up some time soon