Discussion Starter
·
#1
·
Don't have to sell it, but i don't beleive in "feeler" threads, so this is it, its for sale if you want it lol
1991 Nissan Sentra SE-R
5 speed
140k chassis miles
~50k on JDM sr20de
Clean title, no accidents
Ok now for the details.....first, the paint......is rough lol it looks good from a distance, but the previous owner painted it himself and did a terrible job, car was originally red (jams/underhood still red) exterior is now blue. BUT, that being said, the body is in extremely good shape. there are a few small dings, but every body panel is straight and NO RUST not even on the rockers, which is a common finding on these cars now.
There are a few mods to the car, starting with the jdm motor.... then a jdm tubular exhaust manifold, into a 2.5" aftermarket catted midpipe, to a stillen catback. also has a JWT intake.
Suspension is stock, and if your going to be tracking this car i'd give it some attention. For daily driving its fine, but gets a lil noisey over bumps. Has new wheel bearings (fronts), new axles, rotors/pads (front).
Transmission shifts smooth, no grinds and no 5th gear popout (another common problem on most of these). shifter bushings are worn but what do you expect at 140k miles.
Now for the bad:
No headliner
Reverse Lights currently not working
Sunroof rarely works (maybe one in 20 tries, i've just given up)
Tach doesn't work
Extra's that i will include with the car, all new in box:

Exedy Stage I clutch kit
Prothane Motor Mount set
Energy suspension Shifter bushings
a SECOND set(4) of stock rims on Falken Azenis
While its not the prettiest paint, the car is extremely clean underneath, and a strong runner, will make a fun lapping car for track days but i just don't have the time/money to do so......the rx7 takes precedence.
$2500 for everything, $2000 for the car without the extras
Forgive me, i daily drive the car and have yet to get a chance to give it a good cleaning, but this is as dirty as it gets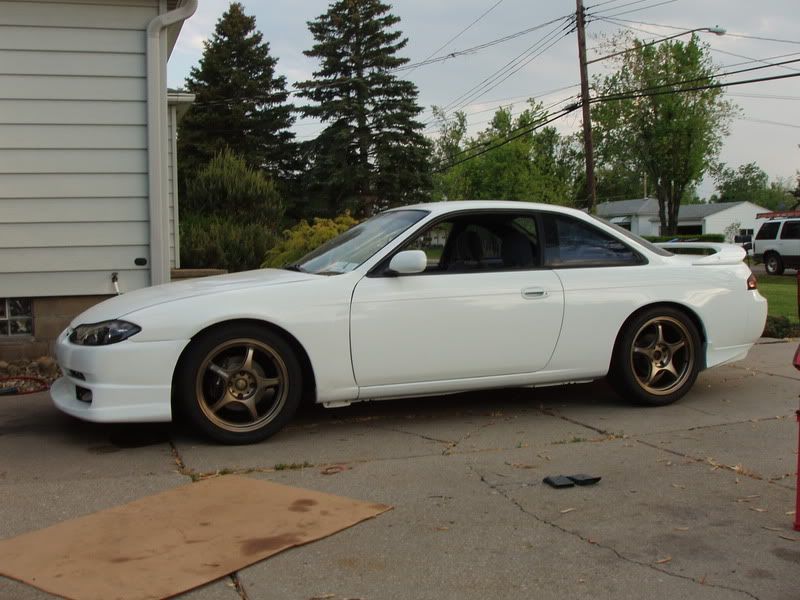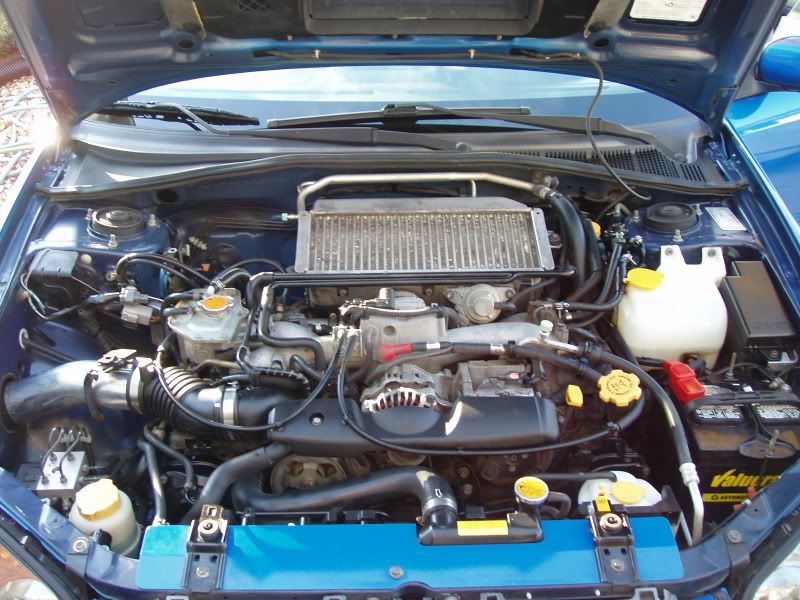 these last 3 will show the cleanliness of the body... no rust on the rockers/door jams etc...surface rust on some of the suspension component bolts....there seems to be a "clay" coating on the underbody of the car, i'm assuming from where the car came from, it whipes off by hand when you touch it