Discussion Starter
•
#1
•
Hey guys and girls,
My name is Chris and I'm from Western Australia. I drive an N15 Pulsar which I've had for almost six years. I've been slowly modding her up whilst studying Civil Engineering at university here in Perth. Now entering my fifth and final year, I am hoping to get into the more performance and handling modifications including a transplant of an SR20DE/VE or SR16VE at some stage.
Which is why I'm here...
Enough talk, here is my car:
Early 2011
Early 2011
Late 2010
Late 2010
Late 2010
Mid 2010
Mid 2010
Interior just before my white faced 240km/h gauges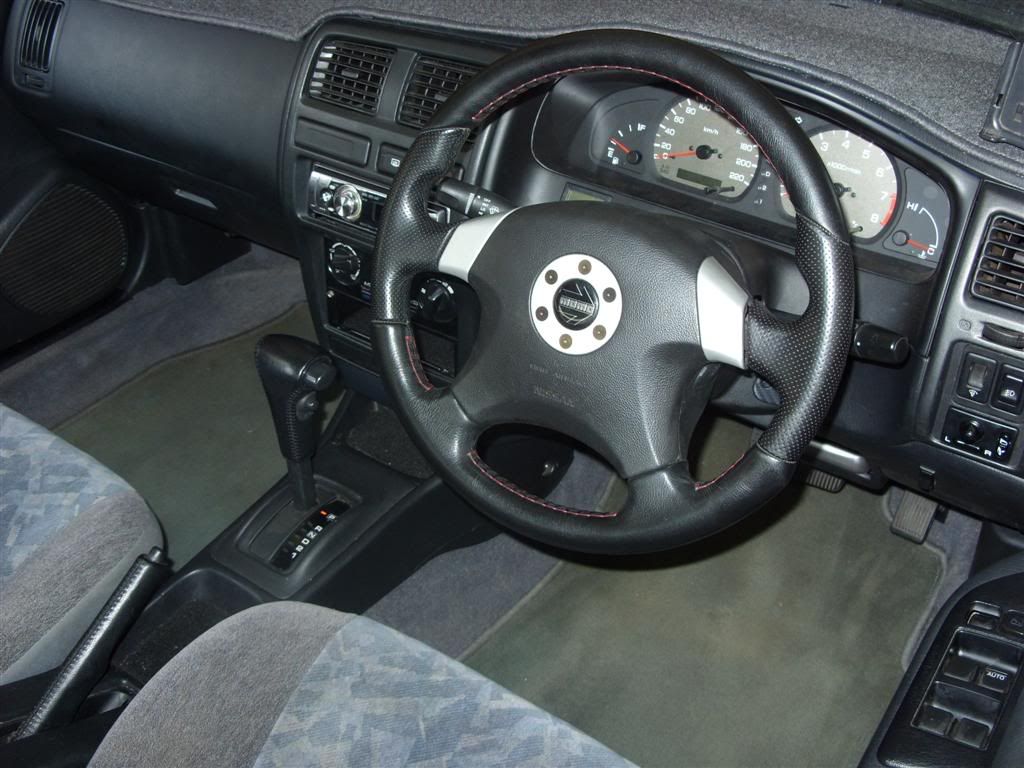 A week after I got her, 2007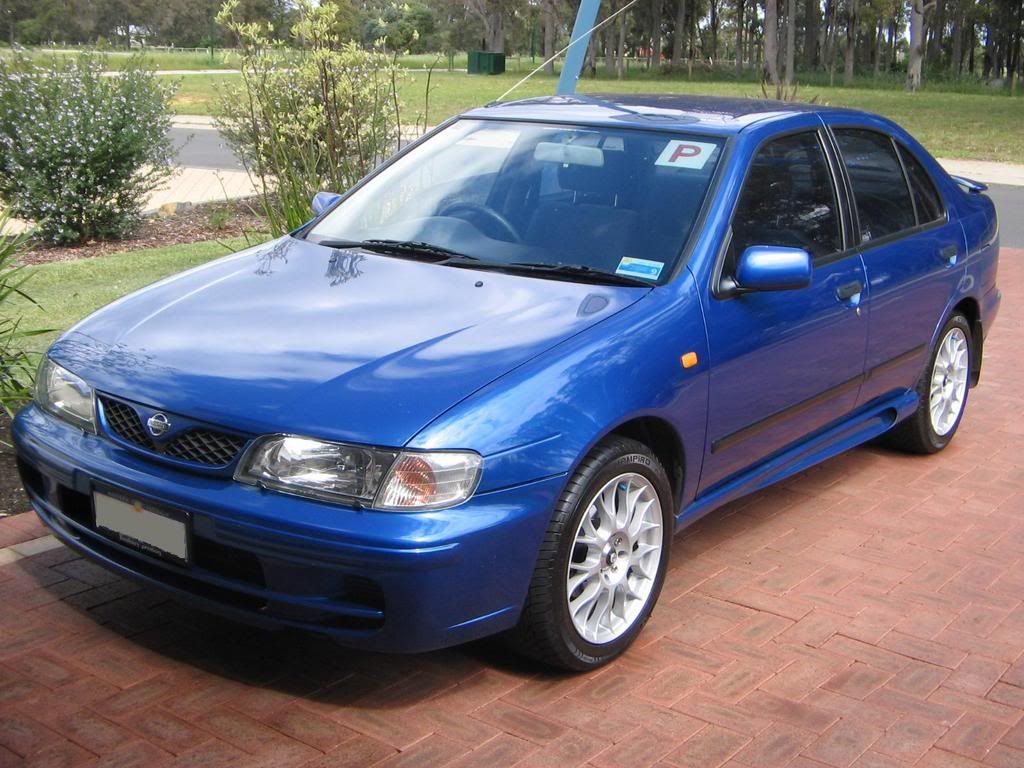 This is how she looks now, and will be receiving a few major and small cosmetic upgrades in the coming months...
List of mods to date:
Engine
GA16DE
Extractors
2" Cat-back Exhaust
Lukey Ultra-flo Muffler
2.5" Stainless Tip
K&N Panel Filter with Cold Air Intake
NGK Ignition leads
Custom Blue Rocker Cover with Metallic Silver Lettering
Genuine Items
JDM N15 Option Momo Steering Wheel
JDM X1R/GT Option Front Pods
JDM VZ-R/GT/N1 Option Side Skirts
JDM SR-V/Autech Option Grille with Pulsar RNN14 "P" and "Series 2" Badge
JDM VZ-R Sedan Slimline Wind Deflectors Front and Rear
JDM Power Folding Mirrors with Genuine JDM Mirror switch
JDM VZ-R N15 Wheels Graphite Coloured with Kumho ECSTA Tyres
JDM "Pulsar" Chrome Boot Badge
JDM VZ-R/SR-V Centre Console
SSS Leather Wrapped Handbrake
SSS S1 Front Bar (Moody Blue) Black Meshed
SSS S2 Headlights (Black Surround)
SSS Wiper Deflector
SSS Leather Wrapped Automatic Shifter
UKDM Almera GTi Phase 2 crystal foglights
UKDM Almera GTi Phase 1 Tweeter A Pillar Trims
SLX Dual Horns (High & Low Tone)
SLX Variable Intermittent Wipers
SLX Power Window Conversion
SLX Front Seats (High Adjustment)
SLX Rear Seats (Arm Rest & Head Rests)
SLX Centre Console Lid
SLX Glovebox Light
SLX Ashtray light
AUDM N15 Bonnet Protector
AUDM N15 Sedan Rear Sunguard
Other Parts
Whiteline Adjustable Rear Anti-Roll/Sway Bar
Body Coloured Slimline Rear Mudflaps
Blue Colour Brake Calipers
Clear Side Indicators
Almera Phase 1 GTi Black Rubber Lip
VZ-R Quad Tail-light Conversion
Wine Red Tinted Rear Lights
Custom Black-Spec Indicators (Deglobed)
Chrome Indicator Bulbs
Front Strut Brace
Front Roof console with Map Lights & Sunglasses holder
Custom Metallic Blue Dash Surround
Multi-Coloured LED Tubes in Foot-wells & Boot
Bootlid Carpet
In-Car Entertainment
Pioneer DEH-P6850MP Head Unit
Pioneer TS-C160R Competition Splits
Pioneer TS-A1671S 3-way Coax
Pioneer TS-W304 Sub
Custom Sub Box
Jaycar Response Amp 4x130WRMS
Pioneer CD-IB100-II iPod Head Unit Adapter
Whistler PRO 78 Radar Detector
Mio Walker GPS
To Do
Organise Delivery of SSS Front Bucket Seats
Disassemble SLX rear beam and convert to rear discs
Future Plans
TEIN Coilovers or,
BC Racing Coilovers or,
Nismo Lowered Springs
Manual SR20DE or,
Manual SR16VE or,
Manual SR20VE or,
6 Speed SR20VE 20v[Ultimate Engine Dream]
JDM Bootlid with GT/VZ-R Spoiler
Rear VZ-R Pods/Spats
JDM VZ-R Bootlid Garnish
JDM Climate Control System (Controls in my possession)
N15 Bonnet Heat Matting
I have literally thousands of photos of her growth, so if you would like to see more, let me know.
Thanks for having me
Chris