* Monitors all various aspects of NISSAN vehicles using the diagnostic signal.
* The Multi-Checker is a valuable diagnostic tool designed for most NISSAN fuel injected automobiles. The unit monitors and displays a wealth of information and is unmatched by any other similar diagnostic meter on the market today.
* The unit displays vehicle speed and engine RPM both in real-time and peak hold modes. Injector pulse duty is displayed in percentages with a peak hold mode. The airflow percentage, ignition timing, horsepower display, torque display, and air-fuel ratio display add to its impressive list of functions.
* The unit can also alert the driver to recommended up-shifting points and will sound an alarm as the air flow meter or injectors reach maximum capacity. A large, easy-to-read display clearly shows all functions and is back-lit in orange for easy nighttime visibility. The display can also be set to a bar graph mode for quick and efficient monitoring.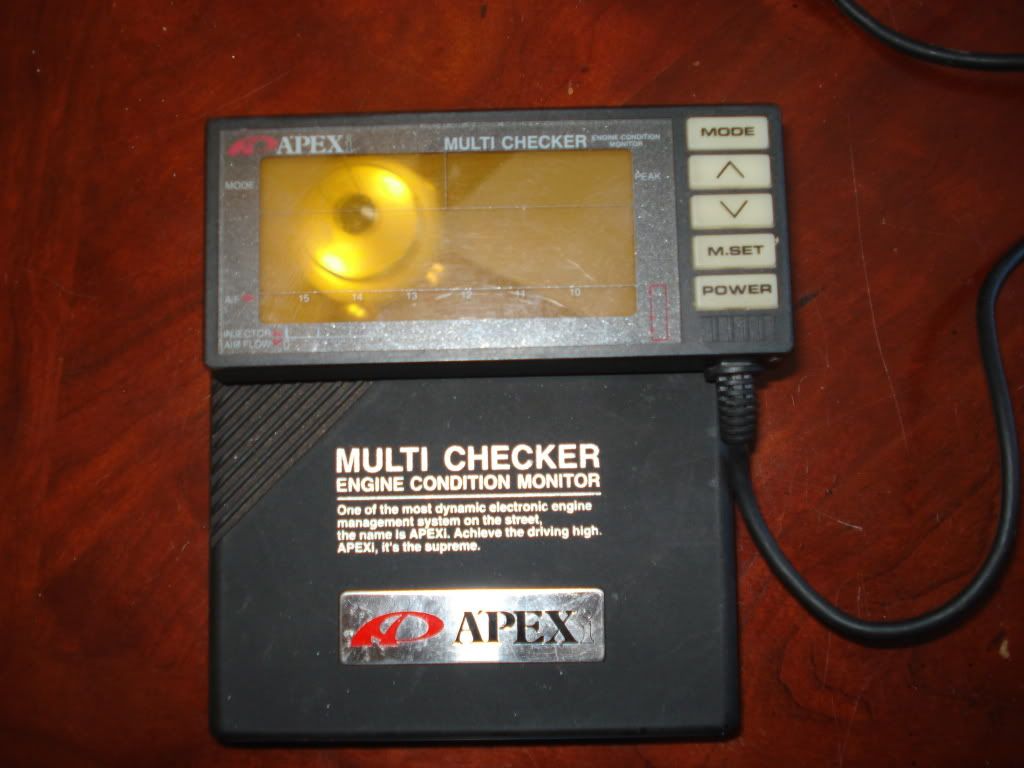 $75 really wants this gone need money for turbo set-up