i bought this filter new and last time i used it was when i boost almost 3 years ago now. needs to be cleaned but you can always use some of that K&N filter cleaner. asking $60 bucks OBO, so shoot me some offers for the FILTER ONLY. The HKS MAF adapter is 15 bucks FIRM or make me a deal on both.
here it was on my car...
here it is now after years of collecting dust lol...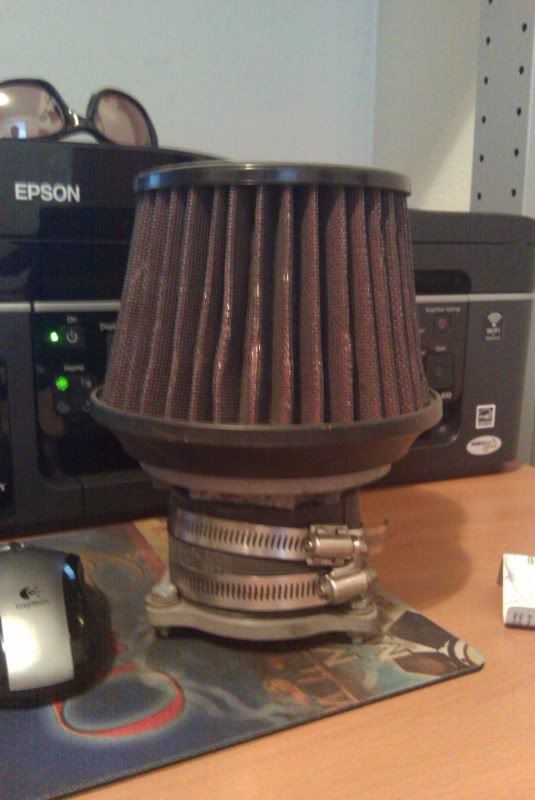 shots of the MAF adapter...