got a bad bearing on my car and im looking to fix her up again so up for sale is my o2 induction manifold.
this manifold is not ur ordinary o2 inductions manifold were they cut ur existing runners and weld them together to ur new one(check the last pix), this manifold comes with wider runners as u can c in the picture below.
the manifold comes with a 90mm throttle body and a top feed fuel rail.
the manifold hasnt been abuse no more than 5 dyno runs so its pretty much new. the manifold cost me around 1400
Im asking
850shipped
for the manifold, tb, and fuel rail.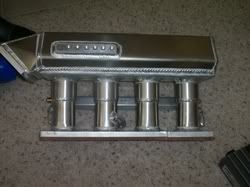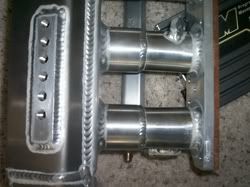 the picture below is ur normal o2 induction manifold(my old manifold)