1991 nissan sentra se-r:Vet
I bought her in 2007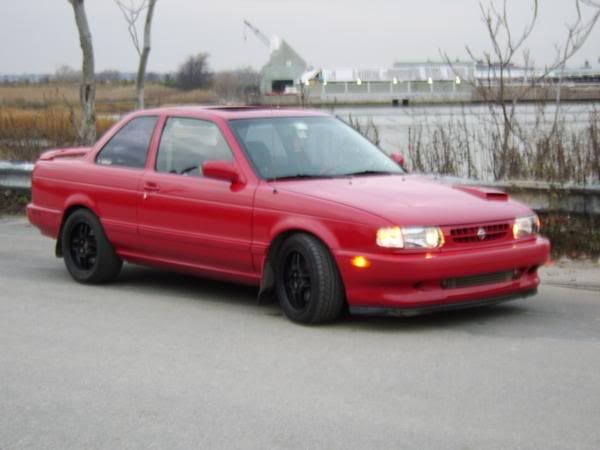 First thing I got rid of is the hood w/ the hood scoop.Replaced it with a carbon fiber o.e.m style hood.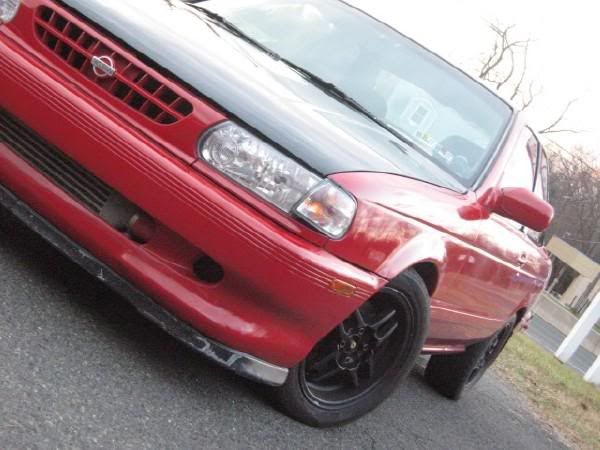 List of things i fixed in the car so far ...that the last owner did not do...
new pcv, new dist, took over 10feet of extra wire that was not used...carbon fiber hood..injectors.. location of gauges, new steering wheel...tranny swap..clutch..flywheel..fluids...cleaned engine bay , new cleaner door panels,300zx shift knob, new boost controller location and upgraded it,new tensioner, aligned timing since the timing was off when i got the car,l ist keeps getting longer...im basicly almost rebuilding the car slowly...
Need to be done:
Turbo swap, o2 swap, water pump, suspension(i have the struts in my room AGX kyb adjustables and soon the get springs road magnets, koni shorted bump stops.)alternator, power steering delete, upgraded cam jwt S4's, Upgraded ecu, with afc to fine tune, one day if i take the motor out ill do the oil pump to a ve oil pump...more oil pressure
axle and rotors, brake fluid flush, unjam my rear brakes so i can have my hand brake back...(thats next )....more to come to make my d.d more healthier..:thumbsup:
And if anyone needs help with a 1991-1994 sentra or a b14 pm me...
10/18/08
I blew the transmission at englishtown almost a month ago. Im looking for the p11 trans which can handle high hp compare to the old transmissions. Once i get the trans, time for a new starter, axels,clutch,8.8 lighten flywheel(fidenza) while the car is not running im swaping in jwt s4' cams and get a calum ecu reflash. I will start taking pics of all the work that would be done for the car. My sentra will not be my d.d anymore
But for now my search continues for this dam trans.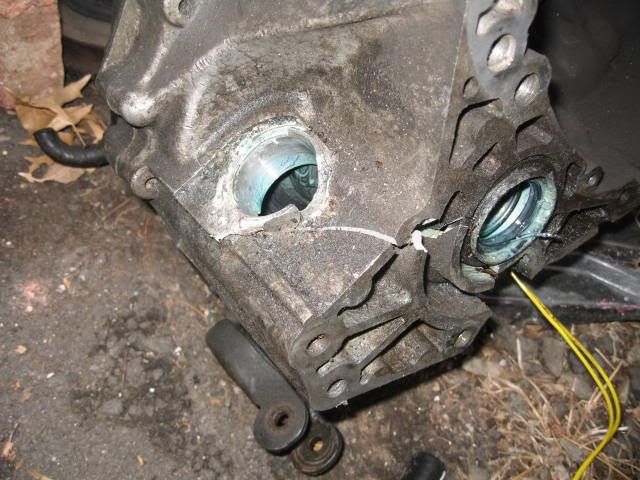 3/10/09 New part list:
Act srung 6 puck, act pressure plate, f. flywheel 8.5 pounds, agx adjustable, road magnet springs front and rear, new rotors, ebrake lines, fluids, axels, starter, lower ball joints, tie rods, 2001 g20t lsd tranmission, red line heavy duty tranny fluid, 2 1000cfm electric fans, odyessy light battery, vht caliper paint, z32 maf, calum ecu, traction bars, tires falken azenis 615s all around, more to come..
as the car sits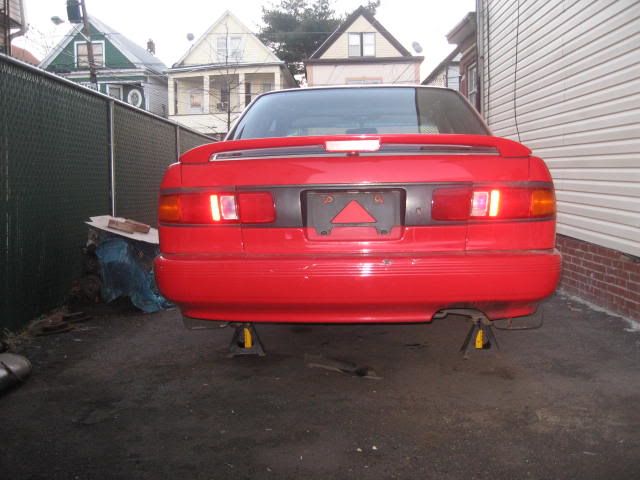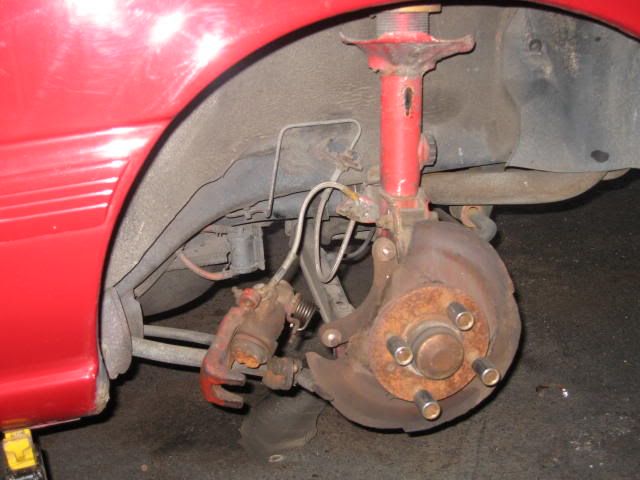 oh yes 2002 p11 transmission w/ miko's tranny bracket and new raxel axels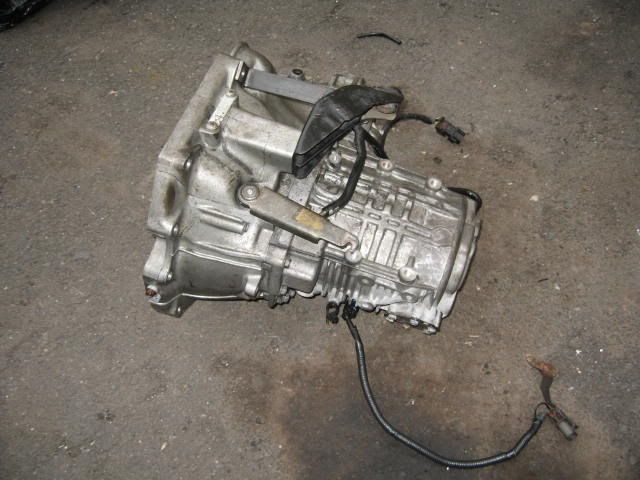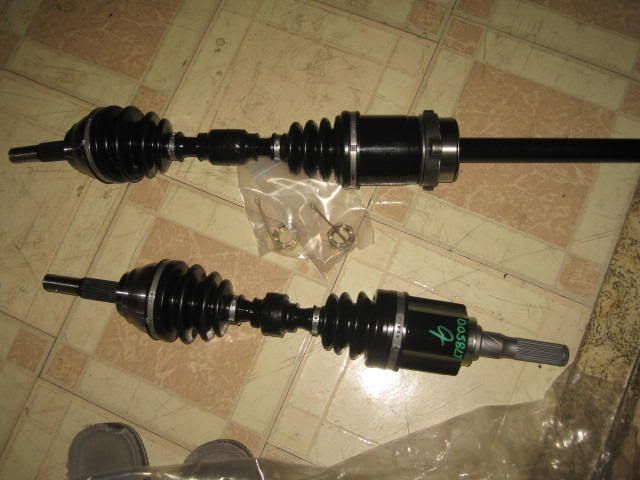 started to get things done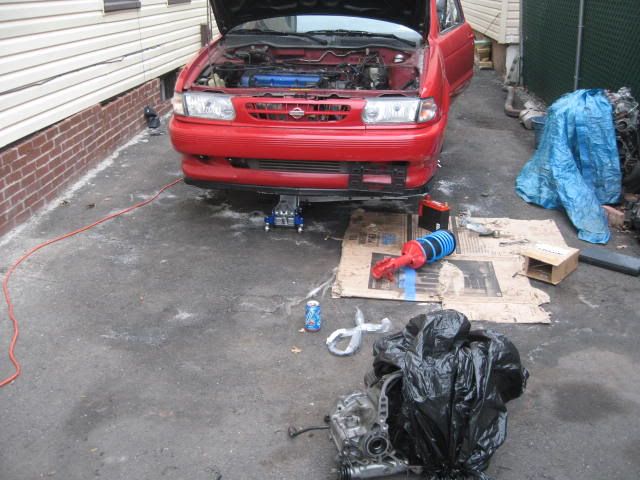 little wire tuck
before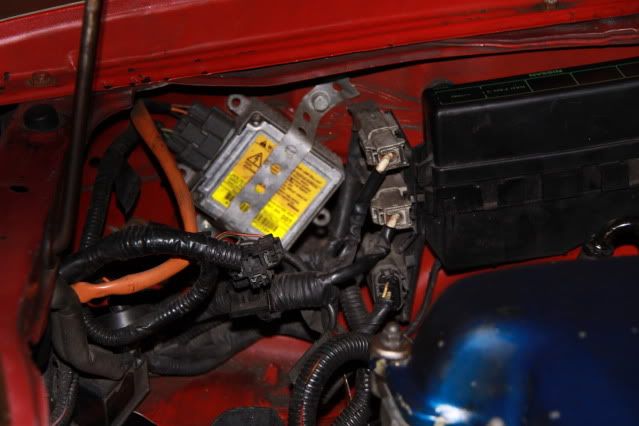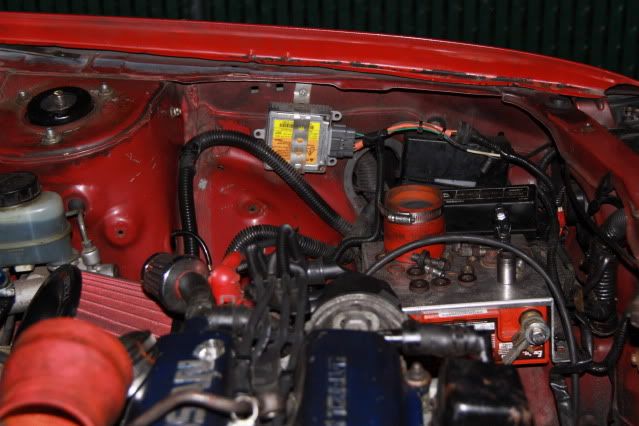 after i need a better pic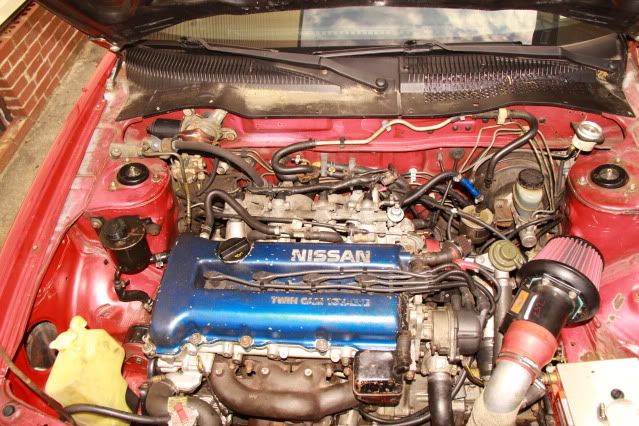 current picture of engine bay February 10-2012
4/22/09
Mod list: U13/t-25, calum ecu (z32,4bar,370cc),s4 cams, fidenza flywheel (8.5),hotshots big intercooler kit, apex intake filter, act extreme pressure plate, six puck sprung clutch, p11 lsd transmission, raxels axels, nx2000 front brakes, maxima rears, braided lines, altima master cylinder, agx adjustables, road magnet springs, lower stillen front and rear sway bar,626 lip, carbon fiber hood, tsuru headlights,93-94 front bumper, nissan mud flaps, SSR Type F(15' 4x100 offset 35) rims, Falken azenis 615s (205/50/15) . Not installed traction bars.
Bicycle: trek 2.3 road bike
Mods: carbon fiber fork and seat post, dual bell water bottle setup,wireless cadence speedometer, SPD clip pedals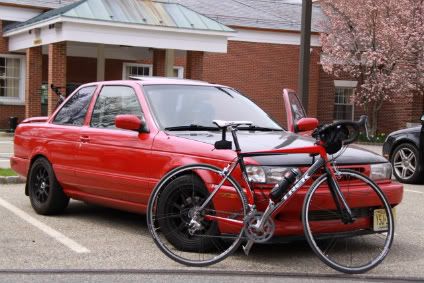 Mod list 0f 12/31/09 .I think i still need to add things :O
Engine:
sr20det U13
Engine mods:
Gt2871r
Gtir manifold
Hotshots big intercooler kit
Jwt s4 cams
Apex intake
1g DSM rec. valve
New oem water pump
New oem alternater
Nismo thermostat
Vrs 3inch Downpipe
Vrs 3inch Cat-back
Brakes:
Stainless steel Lines
Nx2000 front caliper and Rotors
Maxima Rears
New oem e-brake lines
Altima master cylinder
Drivetrain:
01-02 P11 5spd w/lsd
Act extreme pressure plate
Act six puck sprung
Fidenza flywheel 8.5 pounds
Raxels axels
Miko's tranny bracket
New oem clutch cable
New oem starter
New oem front wheel bearings R/L
Suspension:
Agx adjustables
Road magnet springs
New oem outer tie rods
Traction Bars
New oem control arms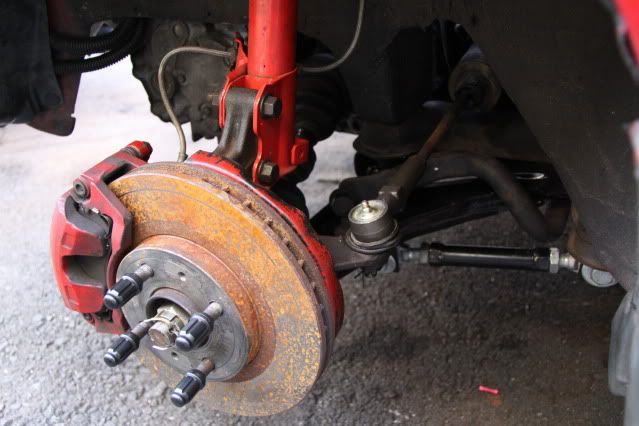 Engine management:
Calum ecu (z32,3bar,740cc)
Apexi A/f controller
Z32 Maf
Walbro 255 fuel pump
Innovate lc-1 wideband
Greddy type s boost controller
Nismo 740cc injectors
Nismo Fpr
Cosmetics:
Tsuru headlights
Oem style carbon fiber hood
93-94 Oem front bumper
Oem Nissan mud flaps
Mazda 626 lip Painted black
15x7 SSR type F Offset 35
Oem VVL valve cover (VVL badge removed)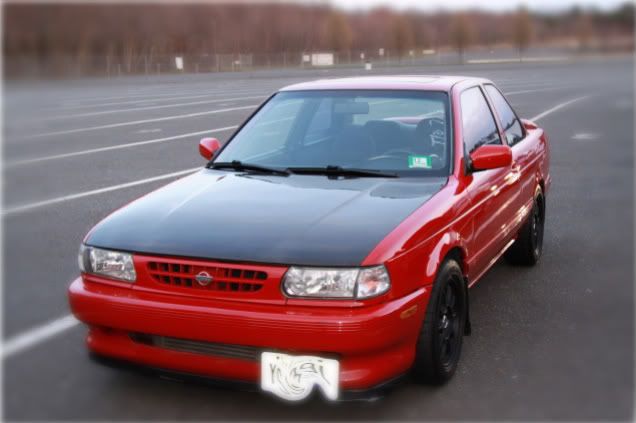 15x7 offset 35 SSR type F wraped with Falken Azenis 615's :bigthumbup:
I should of painted the rotors dammit..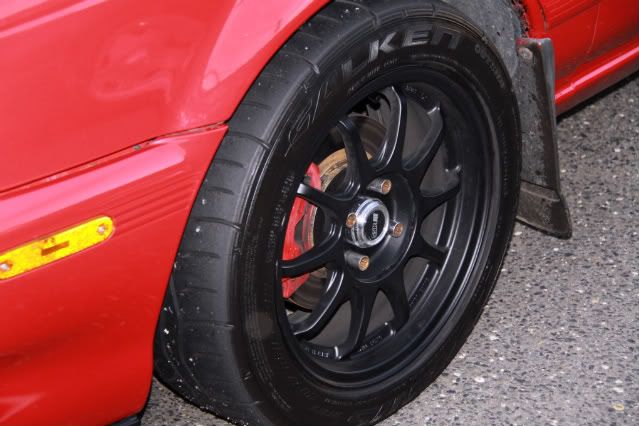 5/13/09 good news new mods: traction bars and slicks Bad news coolent leak in the back of the motor, time for a turbo upgrade bye bye t-25