nothing special i just thought I'd post some pictures of my cars.
The old flywheel...
The new flywheel...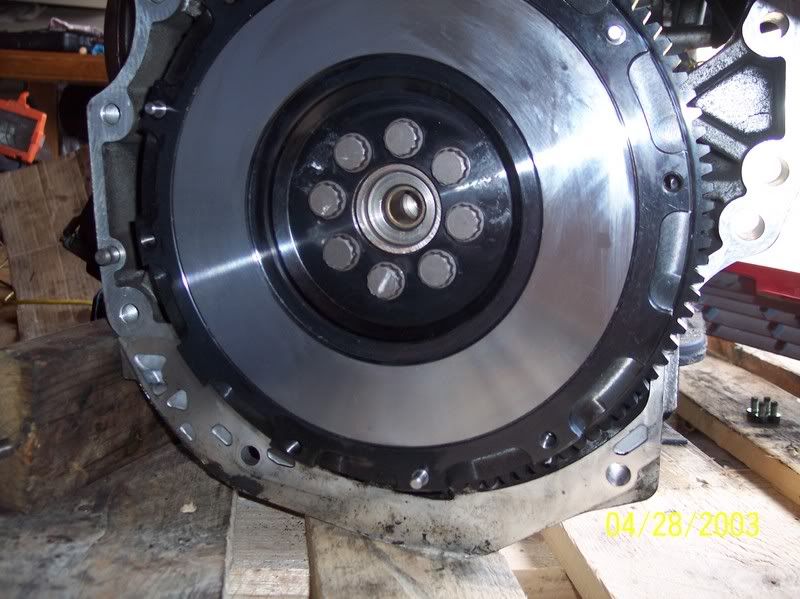 My clutch/pressure plate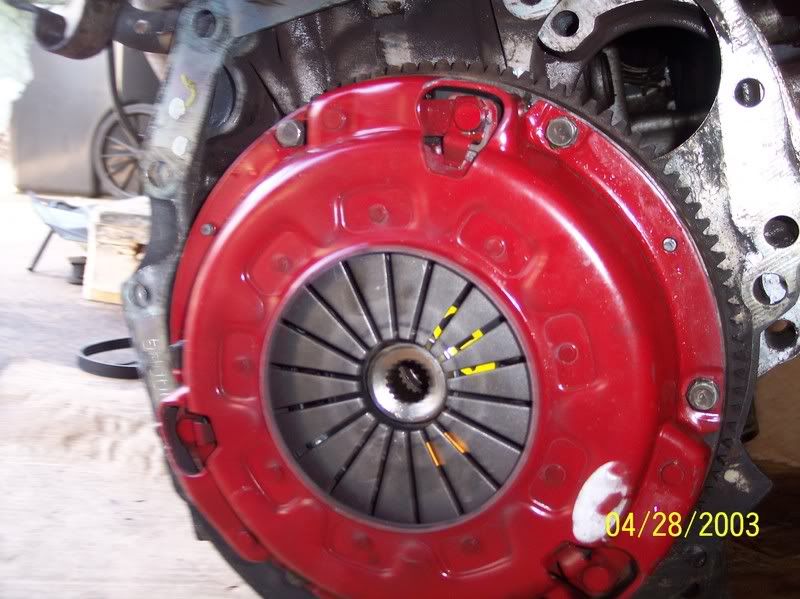 The old motor
The new motor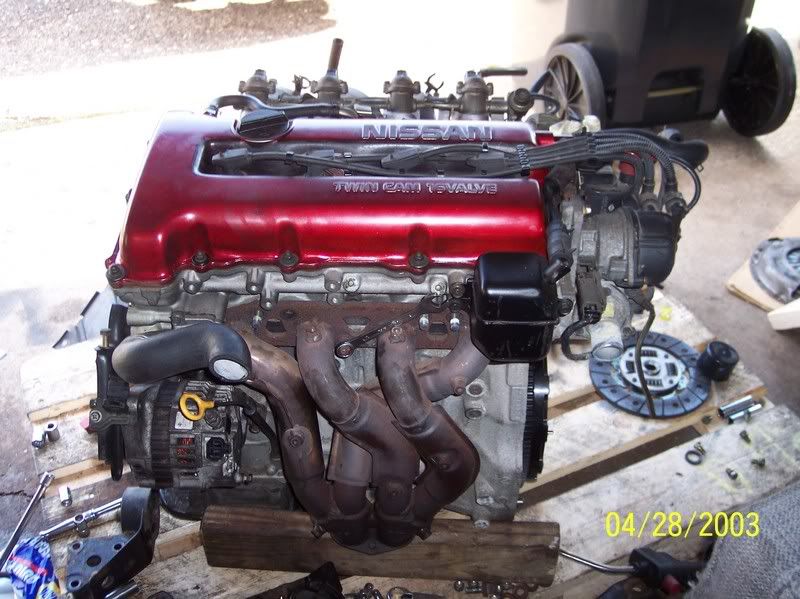 The little brother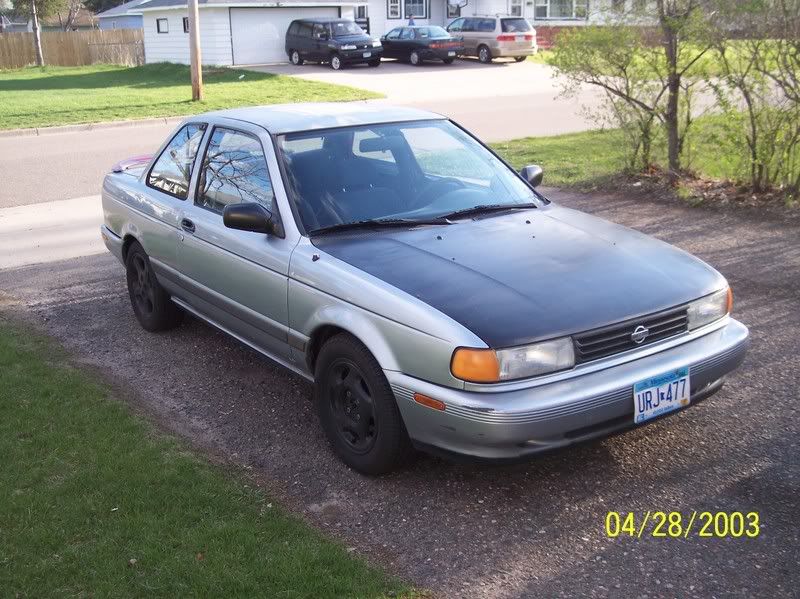 The big brother going through surgery
i do have Prothane mounts just don't have pics and thats about all i've done so far besides eliminating AC and power steering.