·
Long Time SR Enthusiast
Discussion Starter
•
#1
•
Well it has begun...
I just got a long block with a slight rod knock from a buddy. I decided to go this route so the coupe wont be sitting on stands for 10 months like last time, ha ha. Anyways, plans are a full build (well mostly full). This includes: Aftermarket rods, aftermarket pistons, new oil squirters, new oil pump, new water pump, new timing set, new crank pulley, race bearings, ARP main studs, new seals, boring .020 over, hone, line hone, decking, hot tanking, metal head gasket, greddy head bolts, tomei 260 in/ex (12mm of lift) cams, tomei solid lifters, tomei valve springs, JWT valve guides, possibly a port and polish job on the head, and anything else I can fit in the budget.
So here are a couple of pics of the beginning!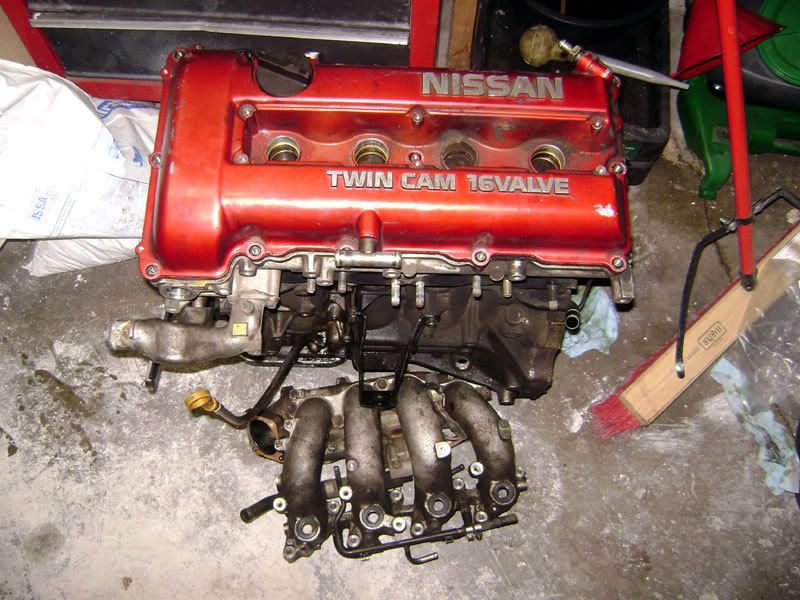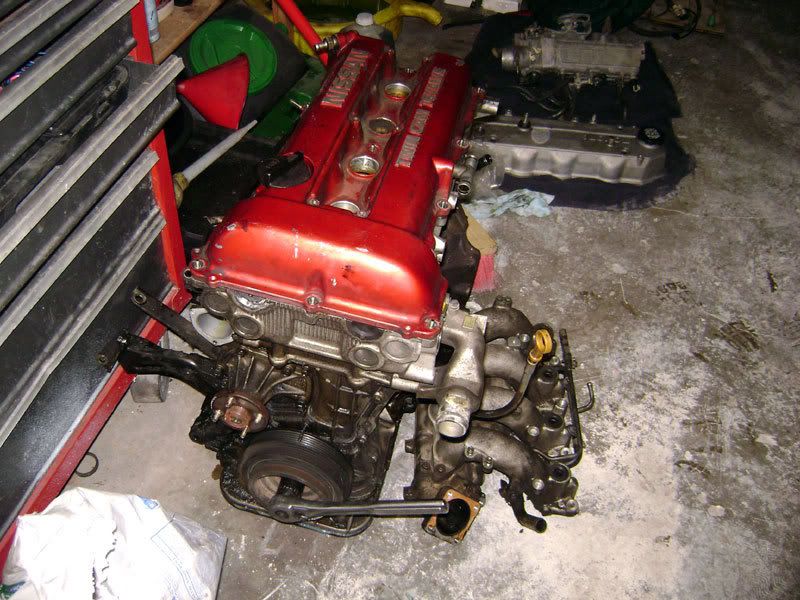 Just to update for those who don't know, I currently have a Full Race GT3071R Twin Scroll setup on my car currently. It's just bolted to a completely internally stock Redtop SR20DET (stock cams, head gasket, everything). So far, running 20psi, I managed to run a 12.30 @ 114mph (and a 12.33 @ 117mph) on an unprepped smaller track and on MT 255 drag radials. Here's are some recent pics of the engine bay as it is now: