Discussion Starter
·
#1
·
So far everything is fine, no weird metal to metal grinding, but the only thing that bothers me is the "not-so-perfect" installation for my Progress rear sway bar.
I like the turning, less roll for sure but I'm unsure about this...
Installation:
Removing the stock sway bar
Stock swaybar was bolted to bracket in lower part of strut housing
Mounting the progress bar
Right side (notice how the L-bracket of the bar is connected to the radial arm instead of the shock/strut housing like the stock one was)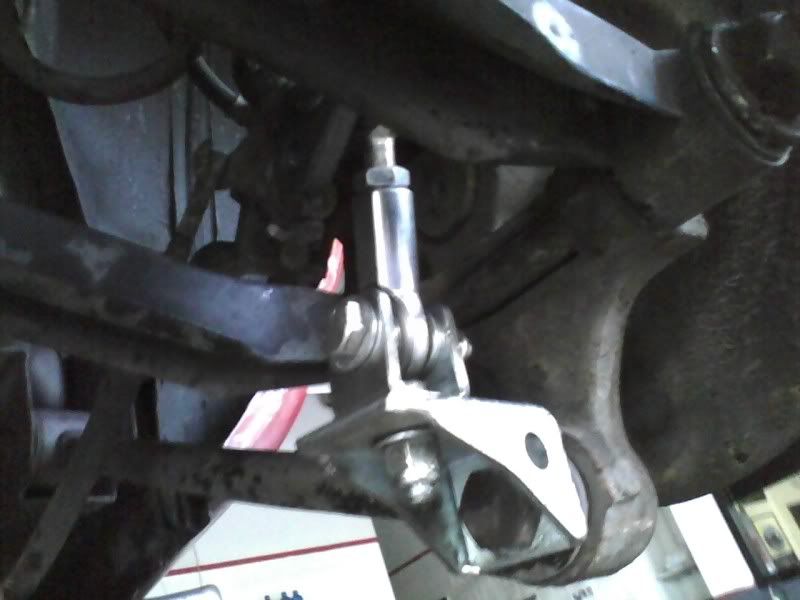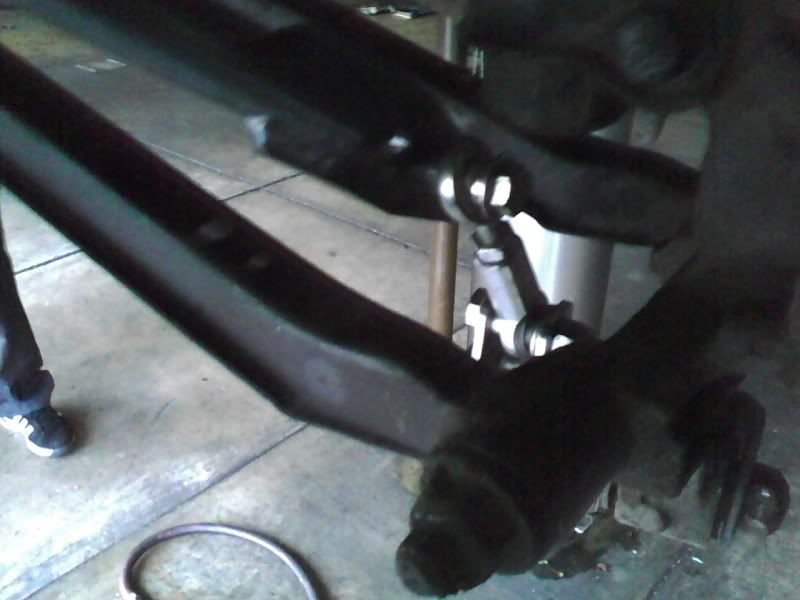 Results :redface: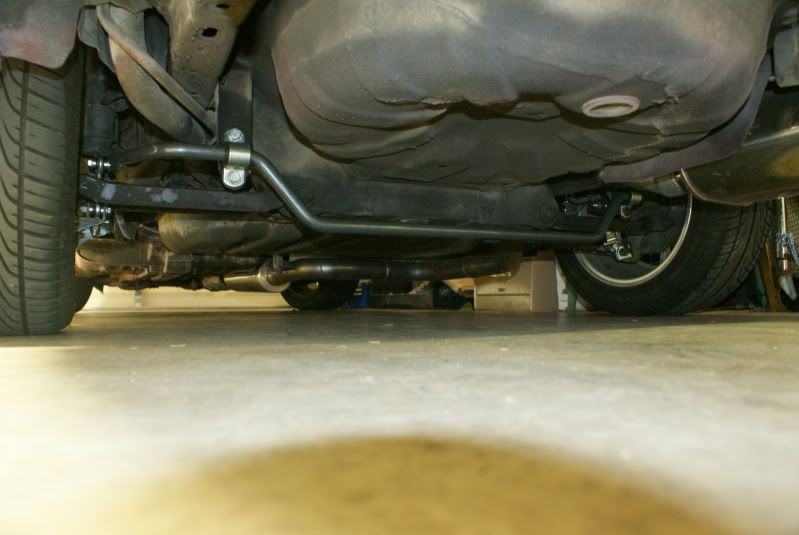 Left side (L-bracket not parallel with ground)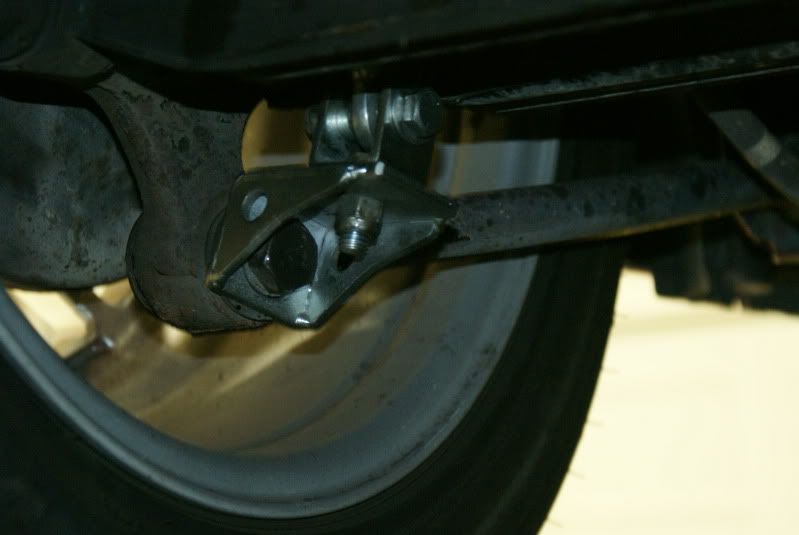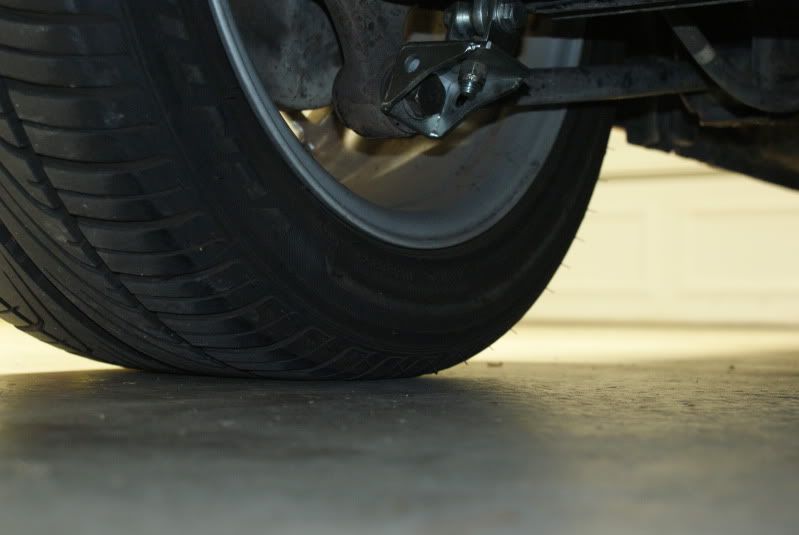 Right side (L-bracket needs adjustment as well)
Stiff/Soft Settings
The left side could only reach the first hole, the "softest" setting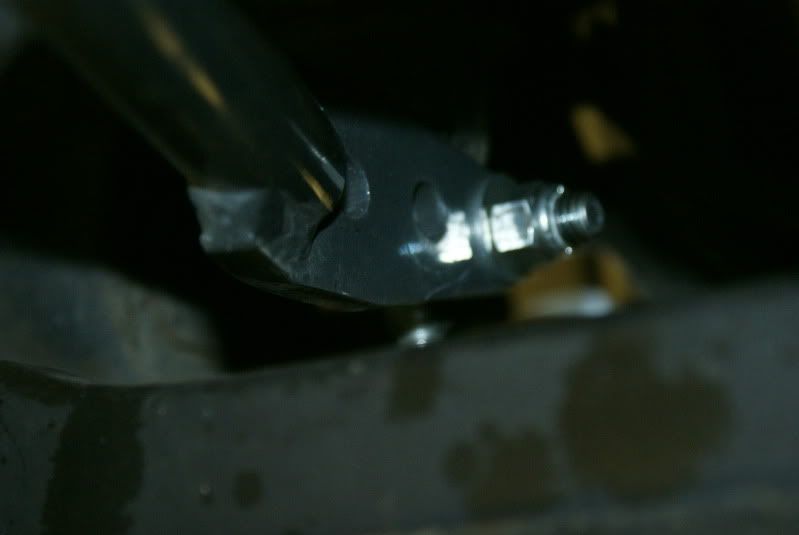 The right side could reach only the middle hold, the "mid" setting
How will the differing settings of the driver's side and passenger's side affect the car? Also, how will the unparallel w/ ground floor L-brackets affect it?
So far, I feel nothing wrong and the car definitely has less roll compared with just the road magnets. Any experts care to put input on the negative effects of the somewhat improper installation?
*Note: Before I found the instructions, the mechanic tried to install it like the stock sway bar, with the end links bolting on to the shock/strut housings.