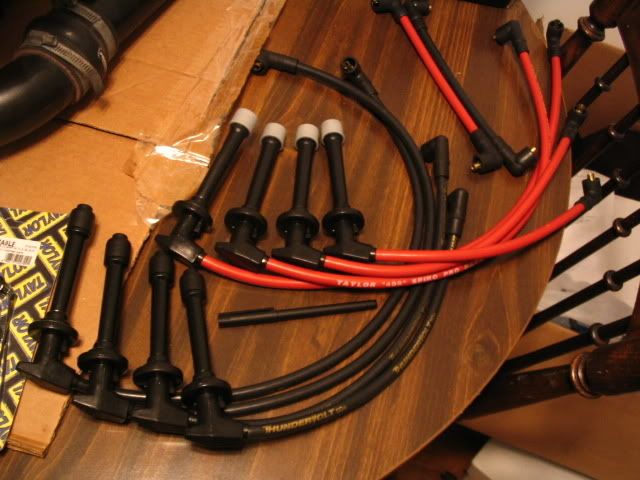 I know some of you want some of these here is the link
http://www.sr20forum.com/showthread.php?t=194234
I highly recommend these wires we only need 4-5 peoples to join the group buy so we can have some made group buy takes 10 people right now we are 6-7 people paid
What is good about these fat wires is

-Better starting
-A little more hp/torque (1-2 hp/torque)
-Better look
I have one on my nx its great!!!!get one before the group buy ends
Its that time again if you want to get in on these wires. I was told the price on silicone went up, so the wires will be a little more expensive.

Well, the good news is the price didn't skyrocket too much, it will only be $2 more per set.

The wires will be the 10.4mm 409 series, which come in

red, blue or black

Price will be $85.05 + $9.95 shipping for a total of

$95 Buy 409s

and the Thundervolt 10.4mm wires which only come in

black

Price will be 95.05 + 9.95 shipping on the Thundervolts for a total of

$105 Buy Thundervolts

Additionally, if you want to add wire separators to your order, you can get them in

red, blue or black

Price will be $12.95

Buy Wire Separators

Remember, the magic number is 10. The deadline to pay for these is

5/5/07

, you will have a month to pay for these. I'd rather not have to refund people back money, so if the deadline passes and I don't have 10, I'll have to get more people. So the sooner you pay, the better!

Remember, you must pay with a credit card, no paypal, and I cannot do international orders, the prices are for the lower 48 states only. If you're in Hawaii or Alaska and want these, contact me before buying, because shipping will be more.

Also people in FL will have to pay tax on these.