·
Air filter cleaner masta
I have tons of parts in my garage that I need to sell ASAP. If anyone has an inquiry or needs a part please contact me. I will be selling these items from market value to BELOW Market value prices just to clean out my garage. Some of the parts I have for sale are below. I will have an updated list shortly.
All items are Plus shipping: Shipping will average $5.00-12.00 depending on your location compared to Connecticut. If you order an item that is larger than average the quote will change accordingly.
5 set of stock injectors: Some in rails- some not
4 B13 MAF's:
many b13 interior and engine parts:
Complete B13 motor for parts only (needs to be disassembled so any part inquiries please let me know and I will disassemble) the block itself is not good but the head to the VC is good and the upper oil pan down to the lower oil pan is good.
B13 ECU/Engine Harness:
2: Complete High Port Intake manifold
Upper Low Port intake manifold
Please if you have any inquiries feel free to ask: the worst I can say is "I am sorry I do not have that item", but I highly doubt I will say that as I have over 20 boxes of parts laying around. I also have some aftermarket parts in these boxes.
Thank you for looking and for best response please post on here, if you feel that you would rather PM me that is fine also. Have a great day.
Pictures of parts can be provided: Just ask and I will be glad to get them for you.
If parts are purchased in most instances they will be shipped next day (unless it is a friday they will be shipped on monday).
Almost everything is pictured below, the only thing I dont have pictured is a 92 motor with many good parts on it (High Port Intake manifold, starter, etc. Block is no good).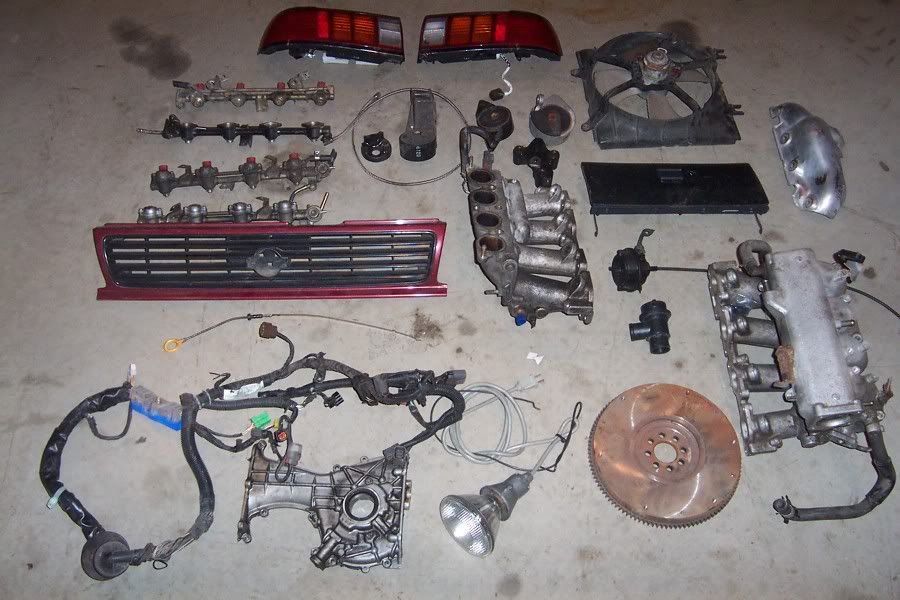 List of parts in Pic:
4 OEM fuel rails- 2 w/stock injector - 2 w/ stock fuel pressure regulators
93 SE-R Grille
93/94 Taillights
SS Oil Feed line: In working order just not pretty looking
Lower low port intake manifold
Complete upper and lower low port intake manifold
91-94 Glove Box cover
B13 Engine Wiring harness
stock fan
2g dsm bov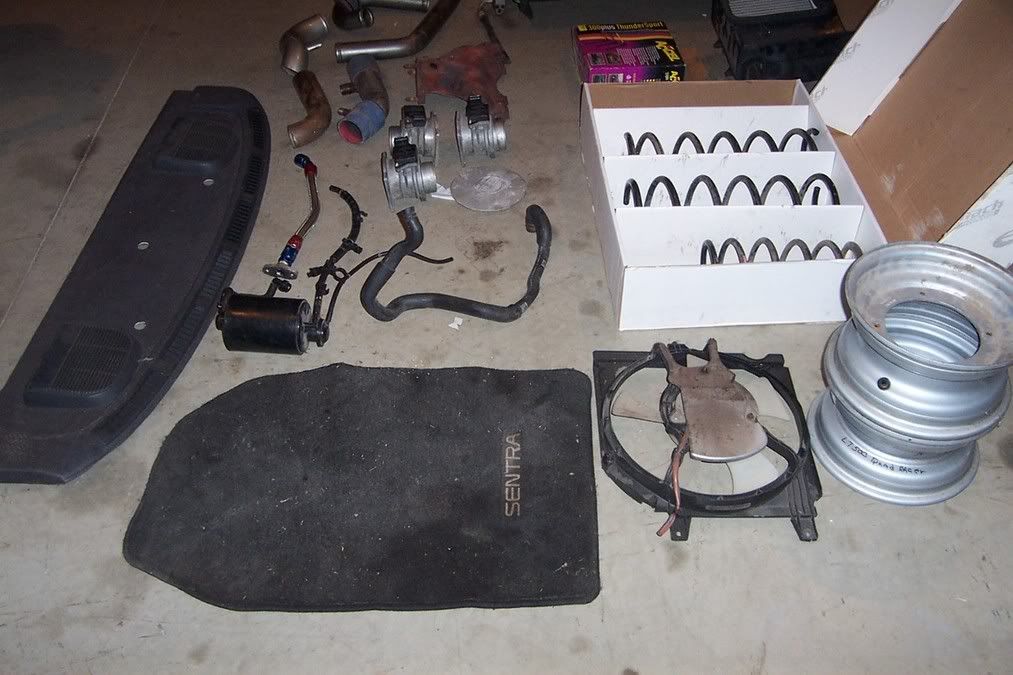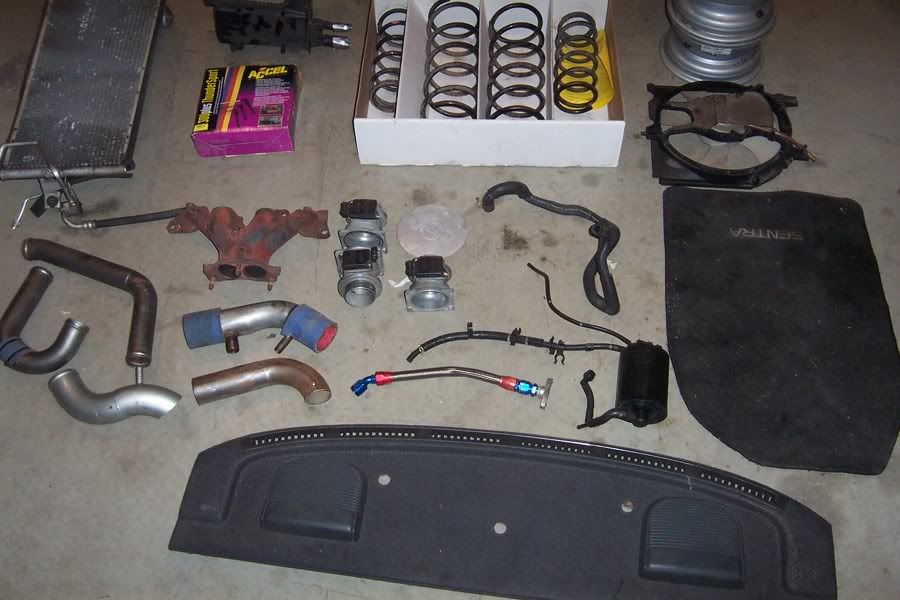 List of parts below:
3 B13 MAF's stock
Fmax Intake pipe (cut to fit a 300zx MAF, originally made for stock maf)
Fmax Hotside piping (not in great cosmetic condition but they are in great mechanical condition)
B14 A/C Condensor (has 40k on it)
B14 A/C unit (box underneath Dash)
Accel Wires (5 miles on them, yellow in color)
B14 Stock Springs (20k on them)
B13 Sentra Pass. Side Floor mat
B14 stock fan
B13 rear deck lid w/ speaker covers
B14 Black Vacuum Canister
B14 Stock Primary Header
Homemade T28 Intake pipe (used for about 5000 miles, worked great for batterys mounted in trunk)
Stainless Steel oil return line with colored A/N fittings (the blue and red are pretty chewed up but in great mechanical condition).
Suzuki LTZ 500 quadracer "ITP" rims (figured I would throw this in the mix)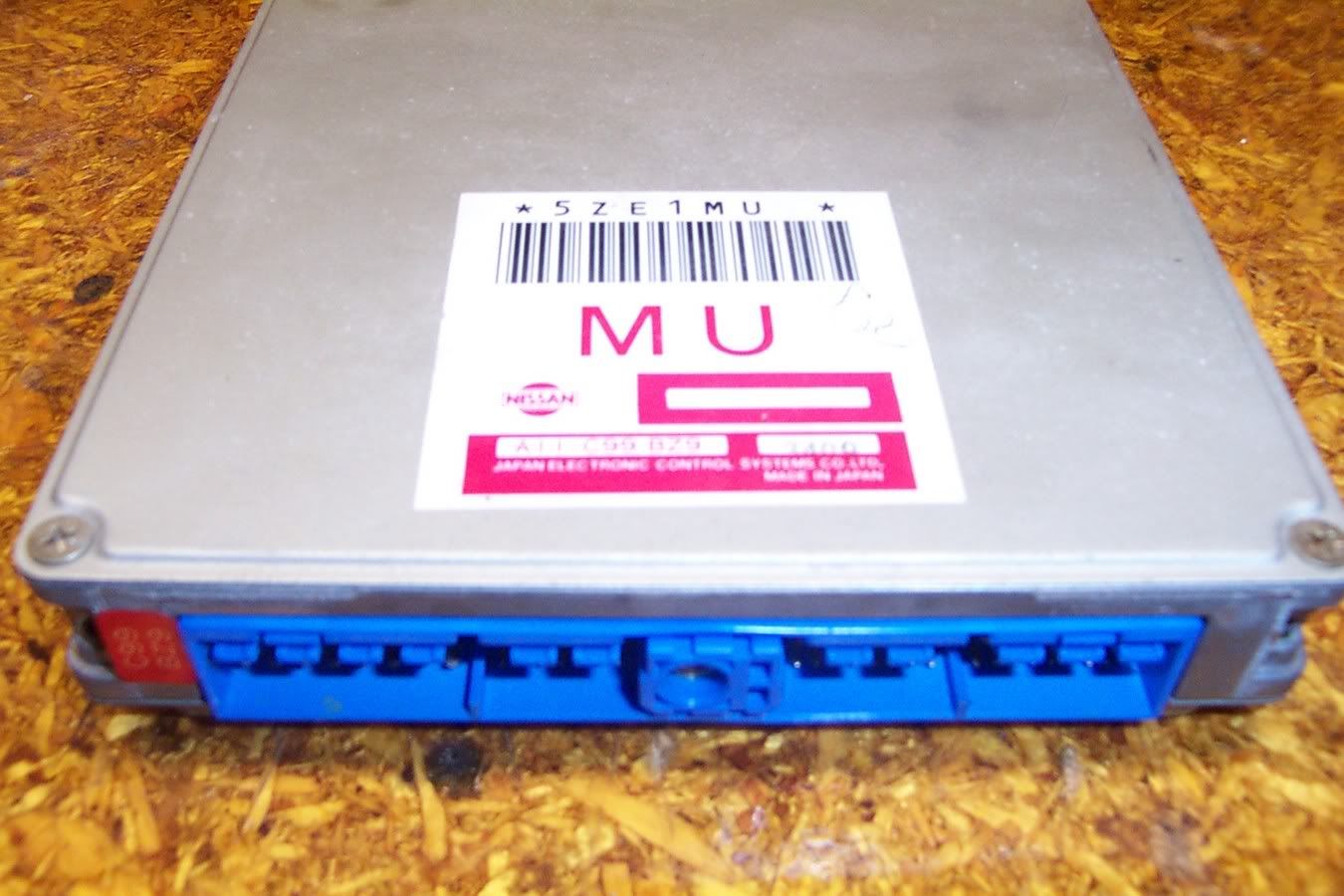 B13 ECU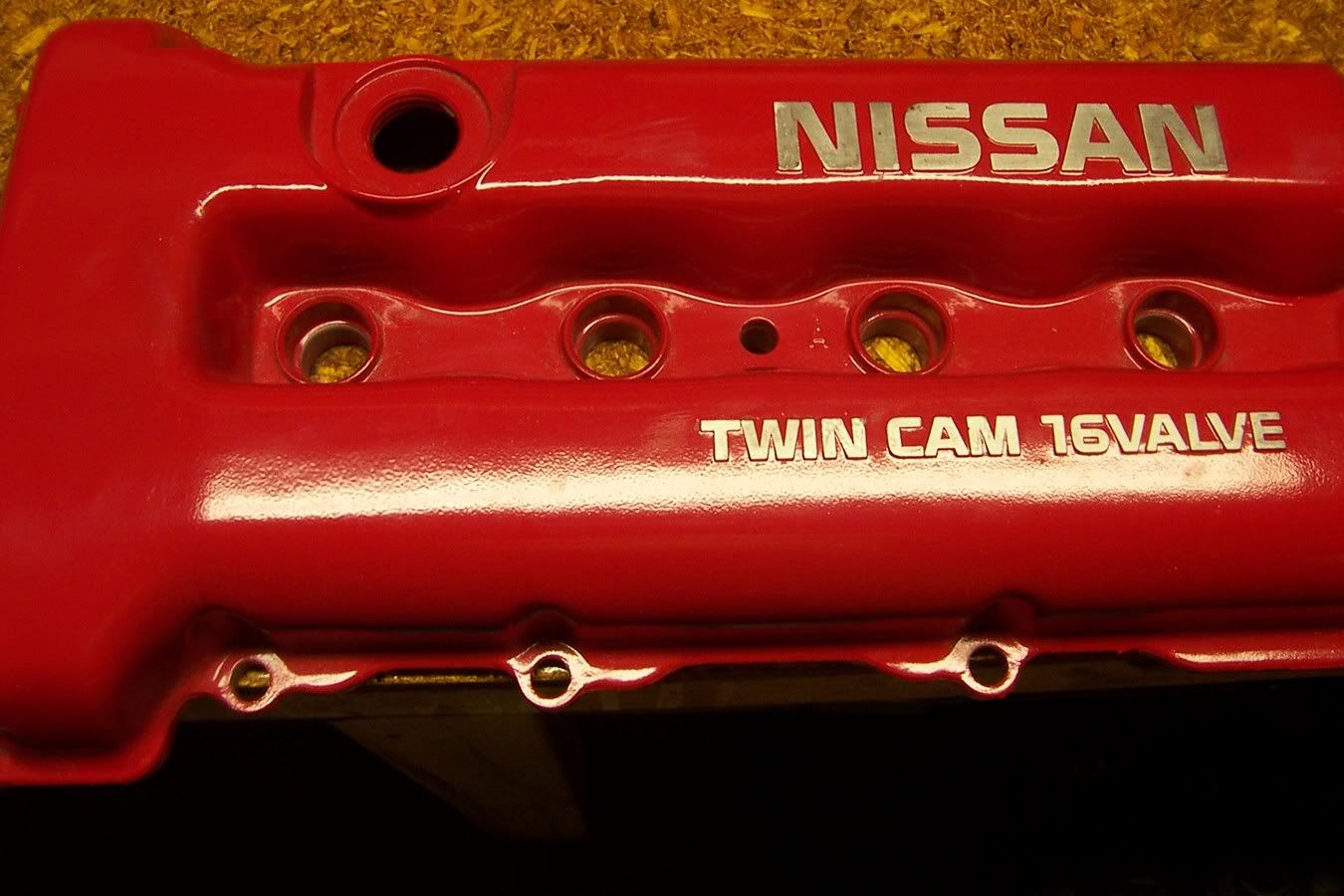 Powdercoated Red VC w/ slight scratches from sanding letters on VC.
The only picture I didnt take was of the motor I have that has a bad block. I have good parts on that motor as well. Let me know what you need and make offers on all of the parts listed. I need to get this stuff out of my garage. Thanks